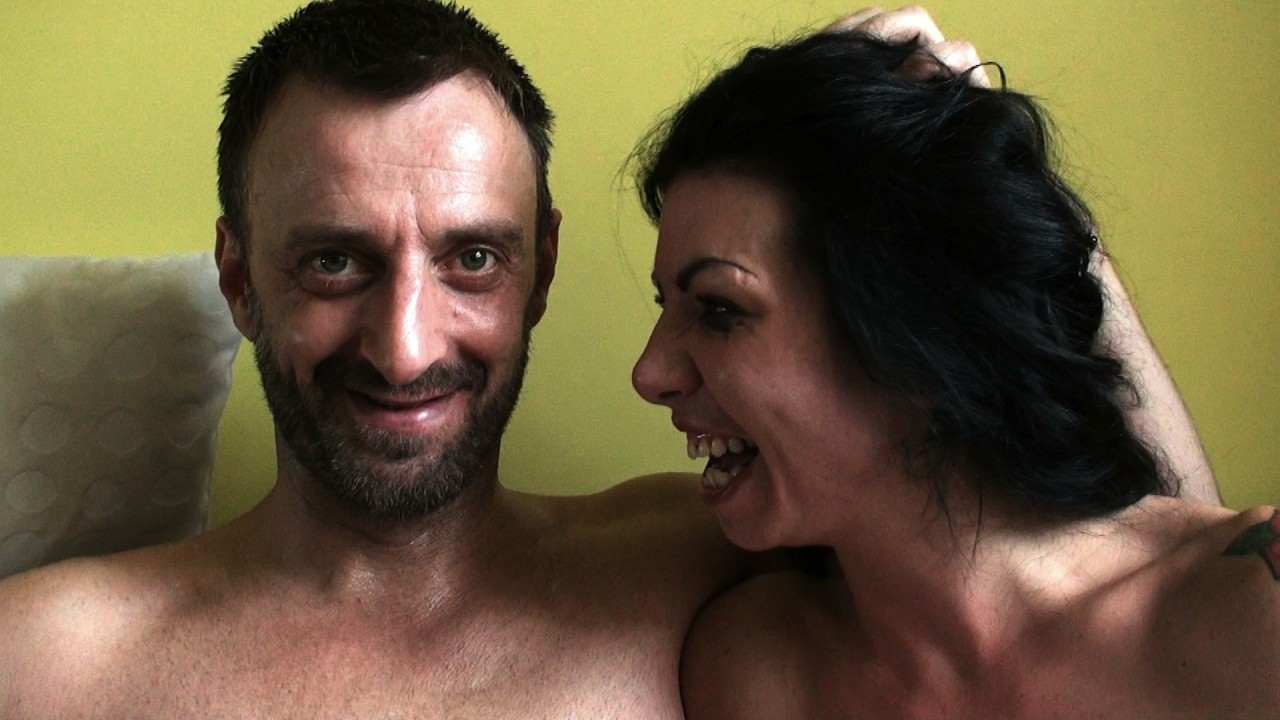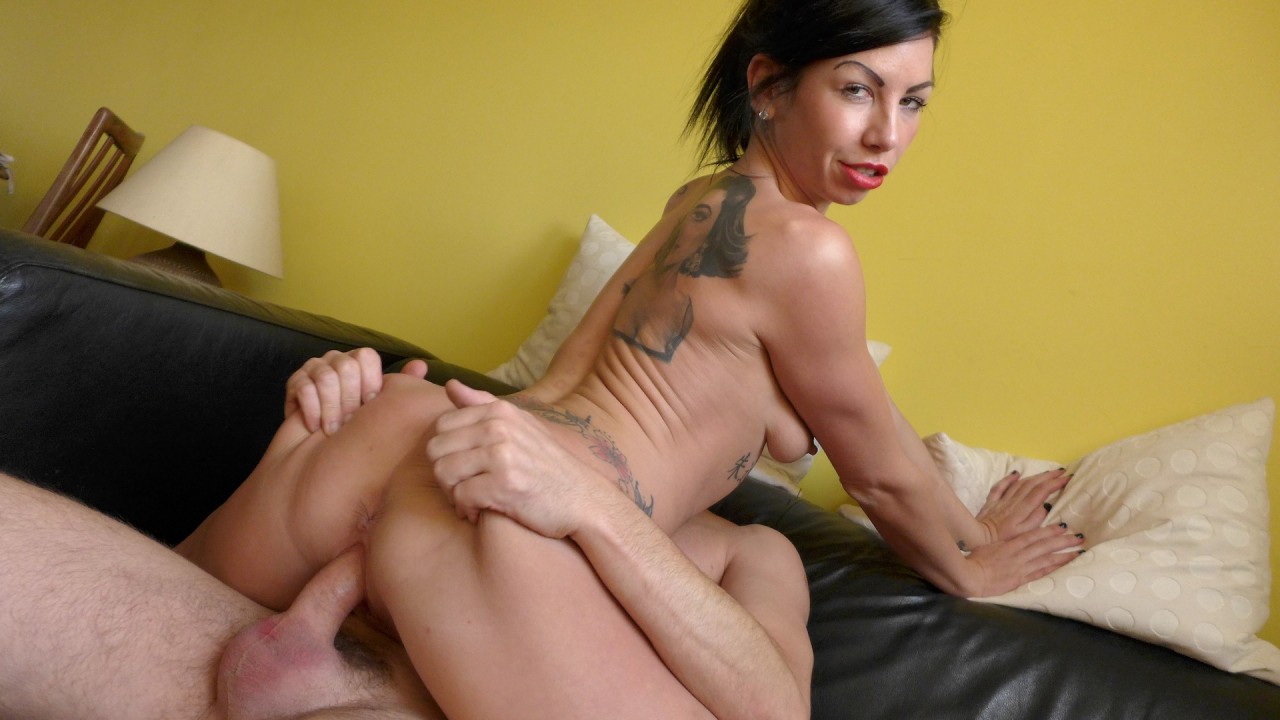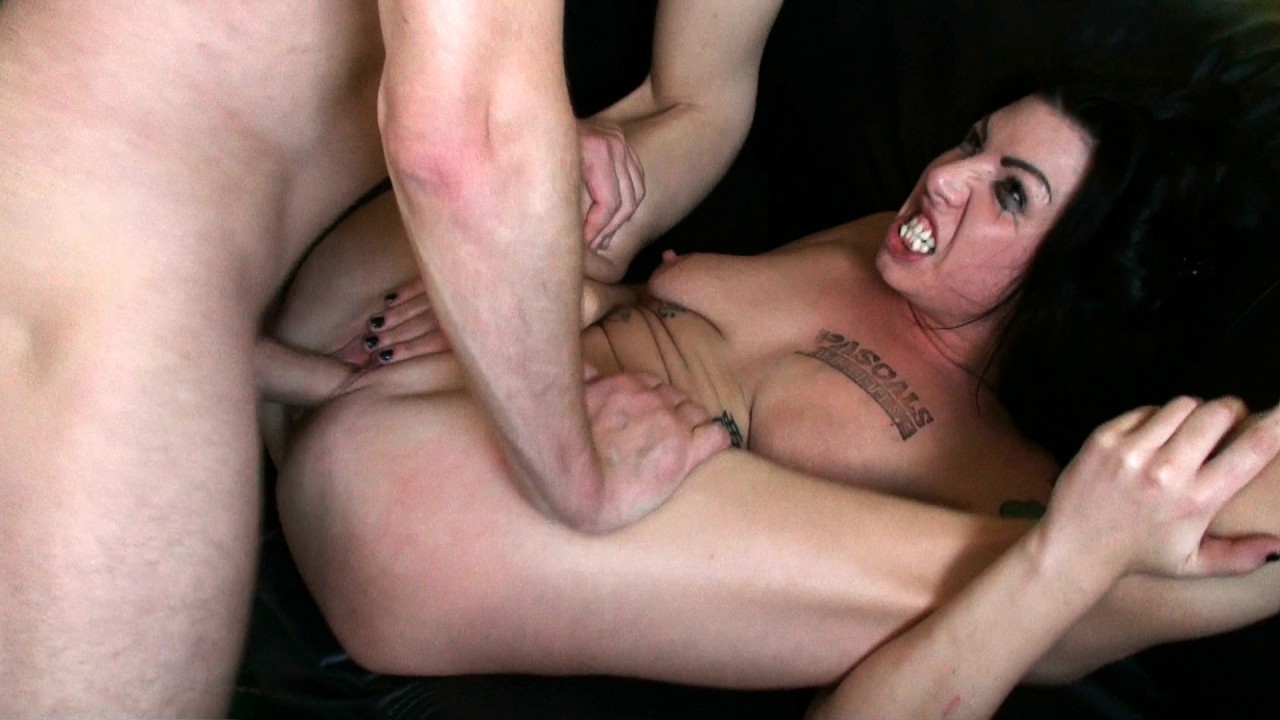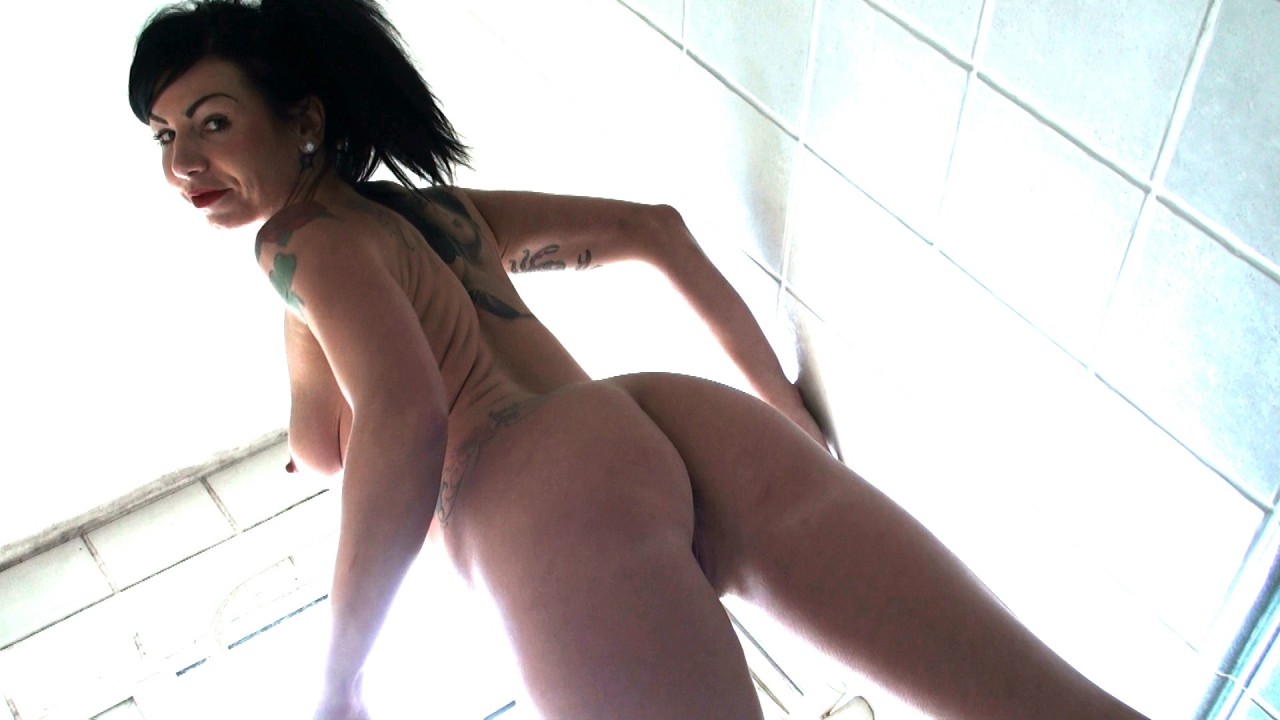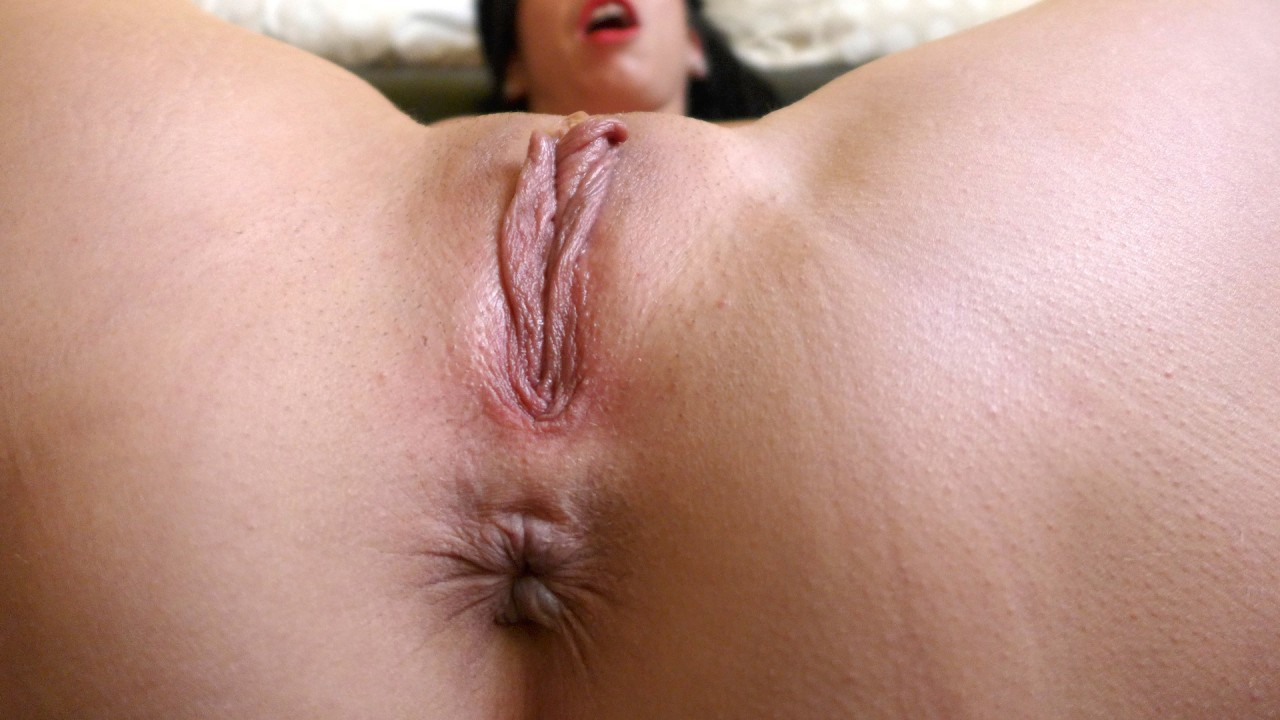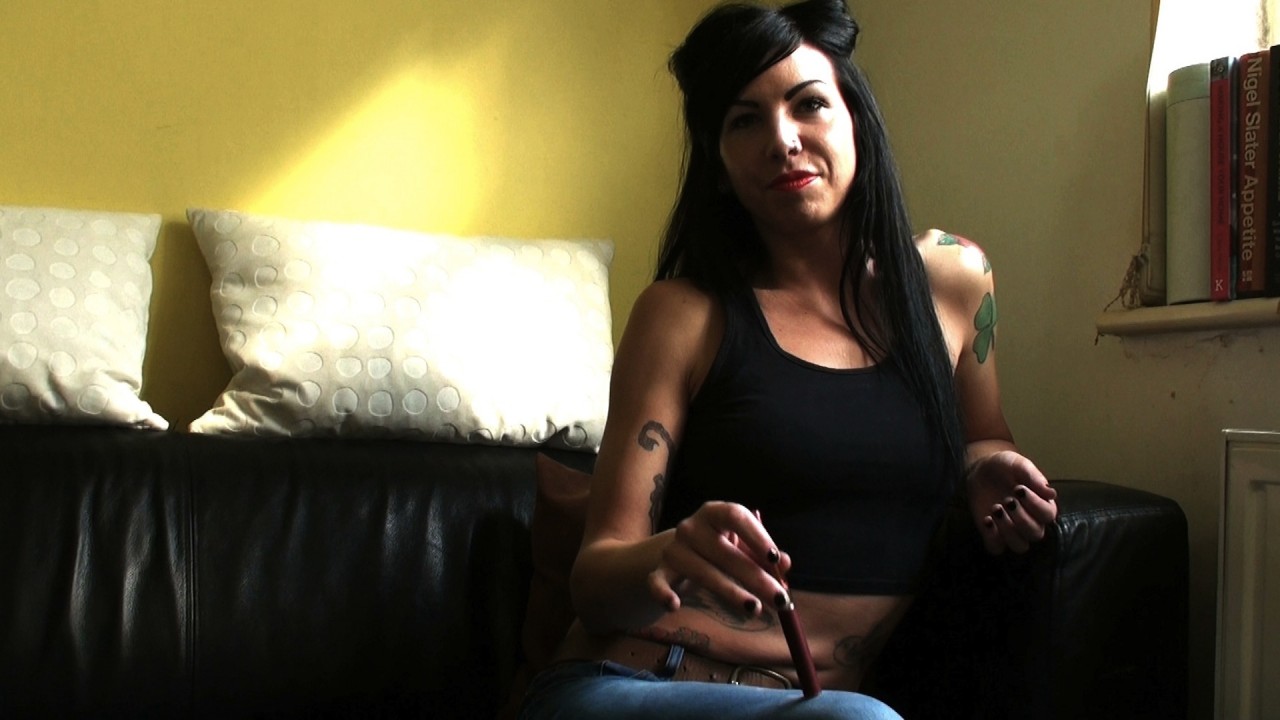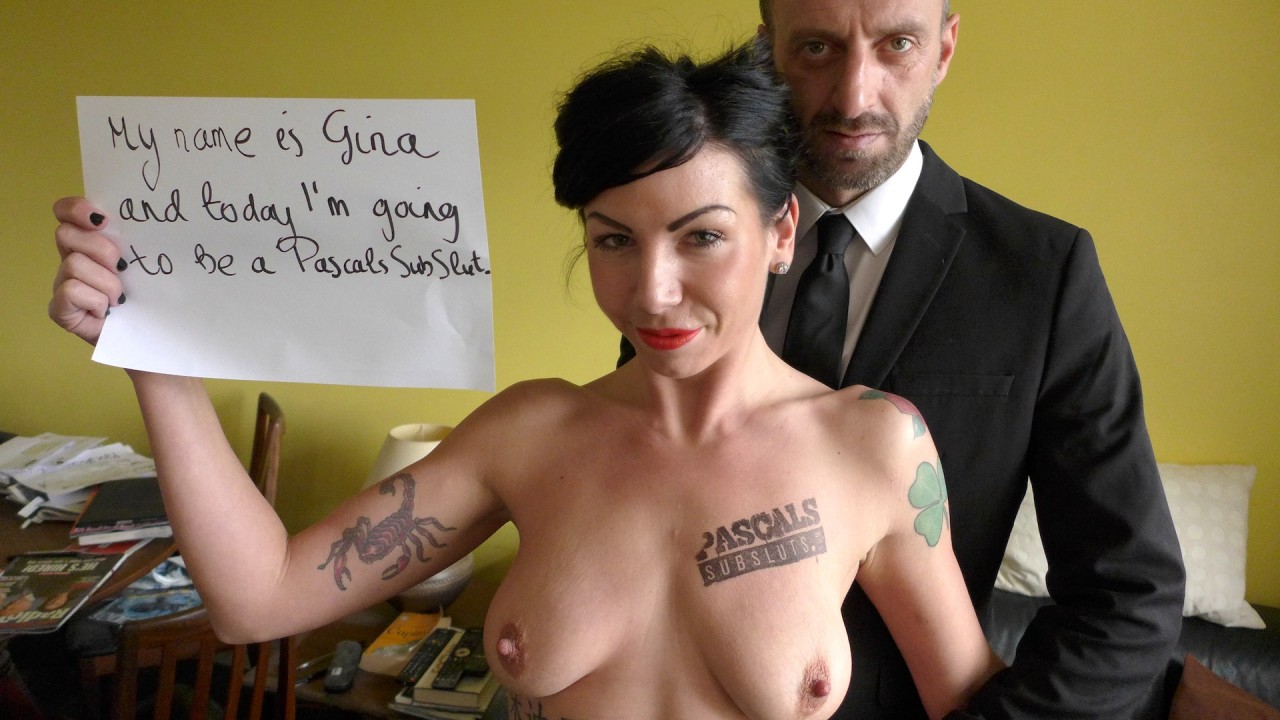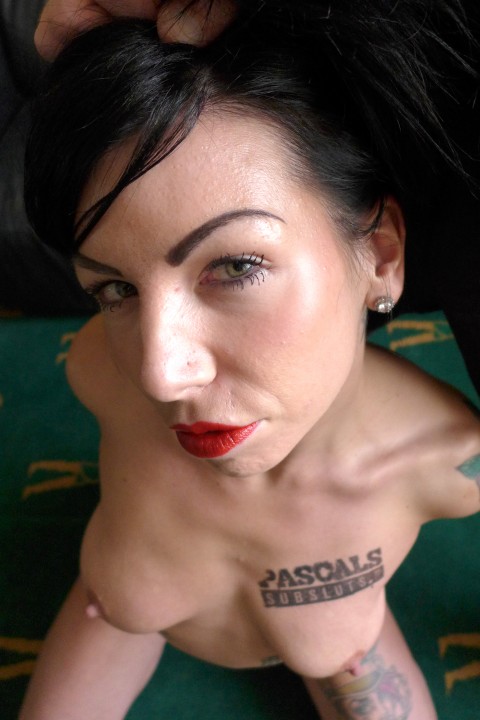 Gina Lynn Jameson
Age: 34
Height: 5'8"
Hair: Brown
Nationality: English
Zodiac Sign: Pisces
Gina Lynn Jameson
So here at PSS we like to do our homework. We only shoot girls who are genuinely sub and up for a good time. And we did our homework on Gina Lynn Jameson (31). Andy had a good chat with her on the phone, she said all the right things and then on the day of the shoot she catches the train from the sleepy valleys of Wales all the way across to Essex. And she turns up totally terrified.
It turns out that a girl we've worked with in the past has told her I'm basically a bastard on camera (although pleasant enough off it) and she's seen pics of said girl's battered arse after the shoot and freaked out. Never mind the fact that the girl explicitly asked on camera for her bum to be marked, knew to use her safe words (and indeed did on one occasion) and came more often than pretty much any other SubSlut we've ever worked with.
Now this isn't to say that this girl dissed us. Things can be misconstrued. But whatever happened Gina Lynn is sh*tting her pants. Fast-forward to the end of the scene and she's got nothing but love and kisses for me and Andy because she's realised we're not cunts (or at least we try our best not to be). But that reserve on her part, which then prompts a reserve on our part, could possibly have got in the way of this shoot being absolutely cracking.
It's certainly not a miserable failure -- she's a demon deep-throater and there's some really face-fucking, and when I make her squirt she's totally shocked by it, and clearly alarmed, because not only has she never had it done to her before, it seems like she's never heard of squirting before! But we didn't really test her limits. You'll see a good example of this in the outtakes on Saturday -- I take the camera and shoot her sucking me off while Andy spanks her, but he doesn't do it hardcore because he doesn't want to upset her. Straight after that though her pussy's soaking wet again so with hindsight he could have easily have gone harder and it may well have been that she actually wanted him to.
But that's porn, guys. It's an imperfect science. And there's little doubting Gina's gorgeous and her toned body is, literally, fit as fuck. And if you like watching girls scared out of their wits being stripped down and abused then this one's for you!
For the scene we decided to use Gina's experience as an MMA fighter (mixed martial arts) and set it up that I've been mugged and I've hired her to show me to some moves to protect myself. Turns out she knows exactly who I am and wants to shoot a fuck scene with me. There's no solo masturbation scene (surprise surprise) but she does a cute strip for us and then takes a good long piss into the bath. Nice.
STRIP PICS (55 total photos)
FUCK PICS (56 total photos)
Meet the Subsluts here first