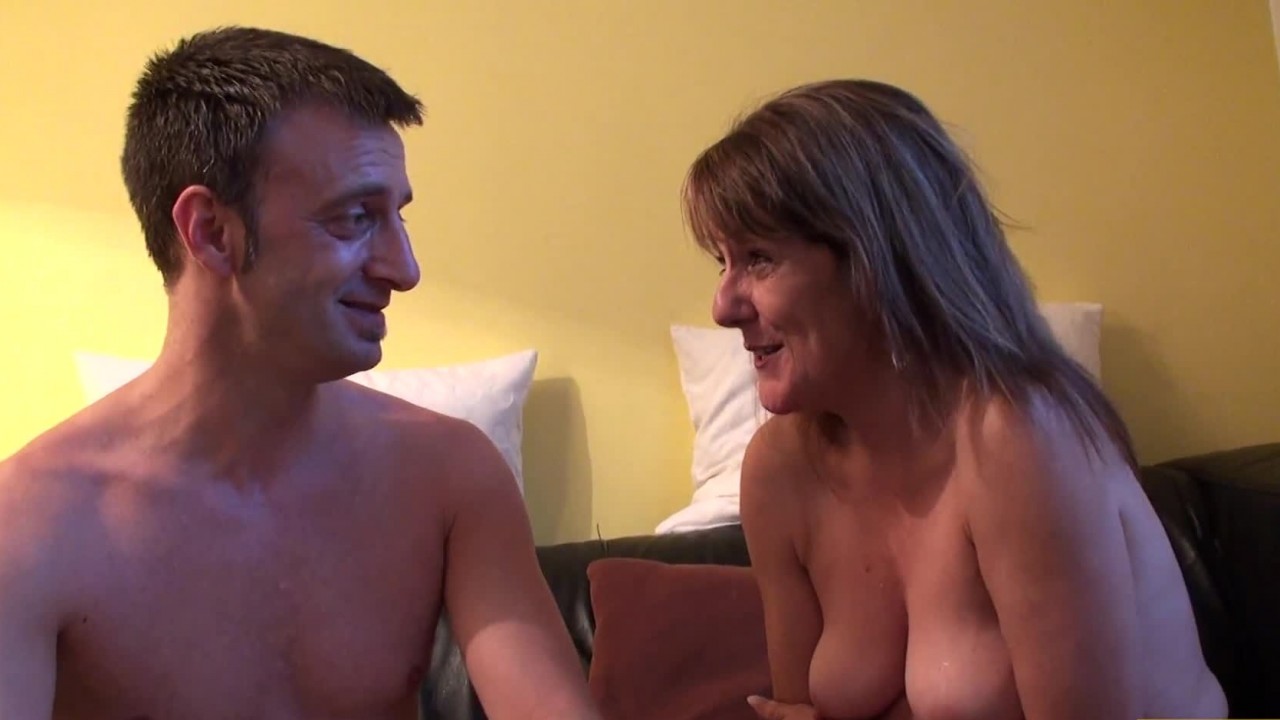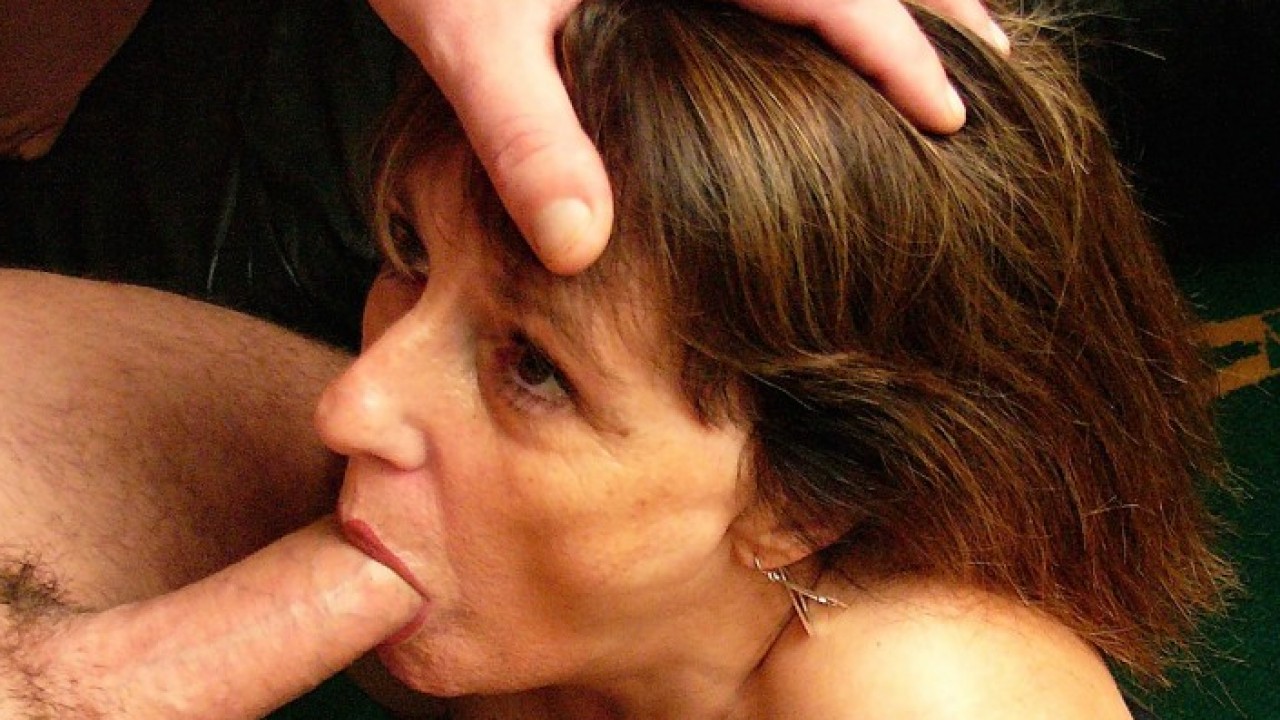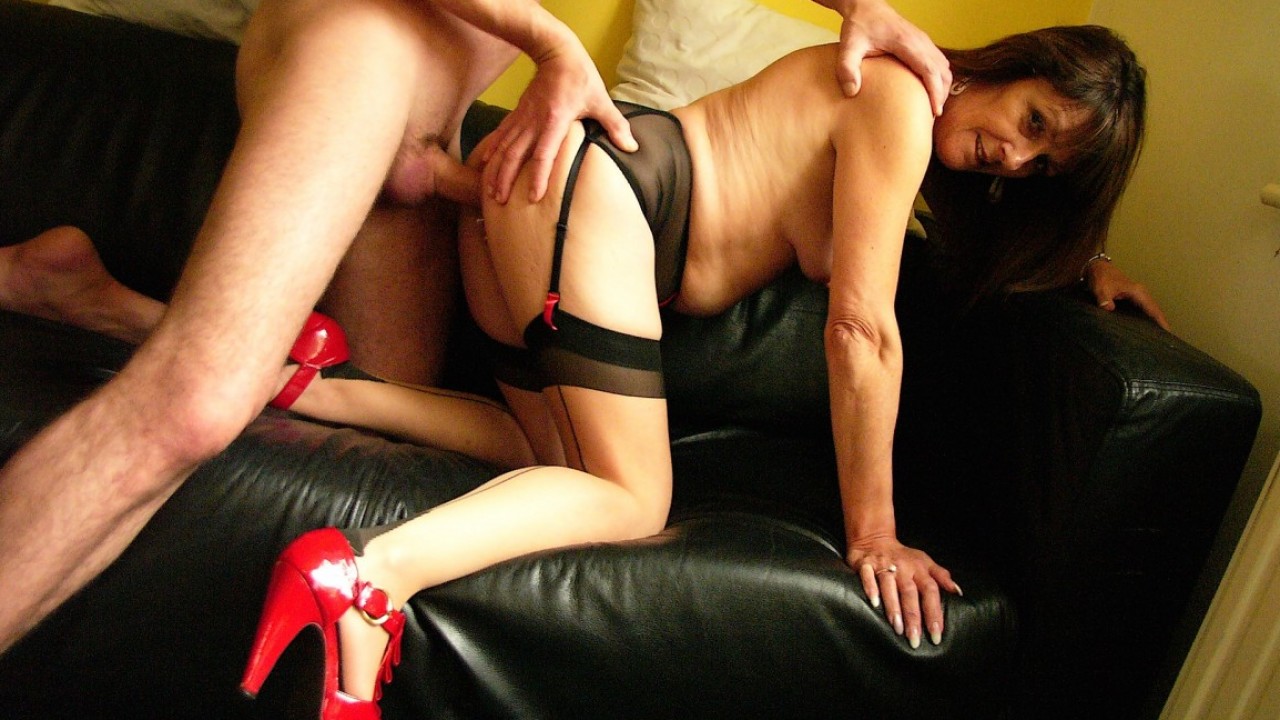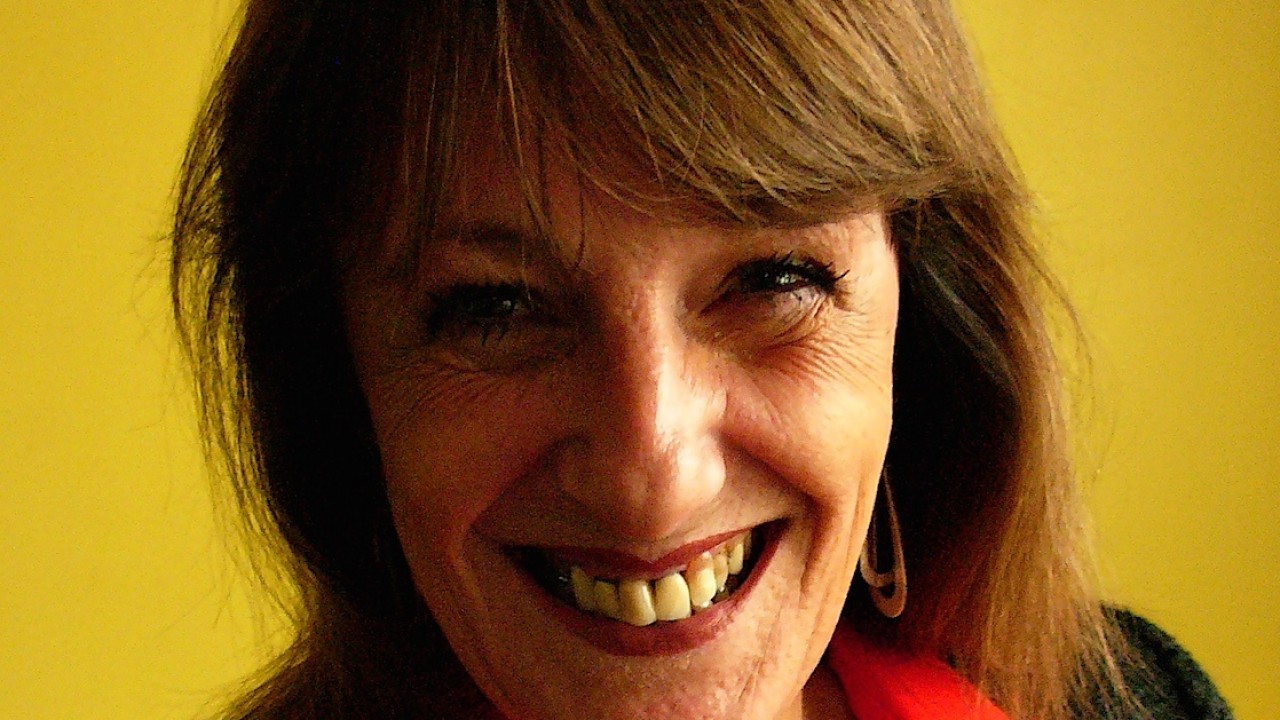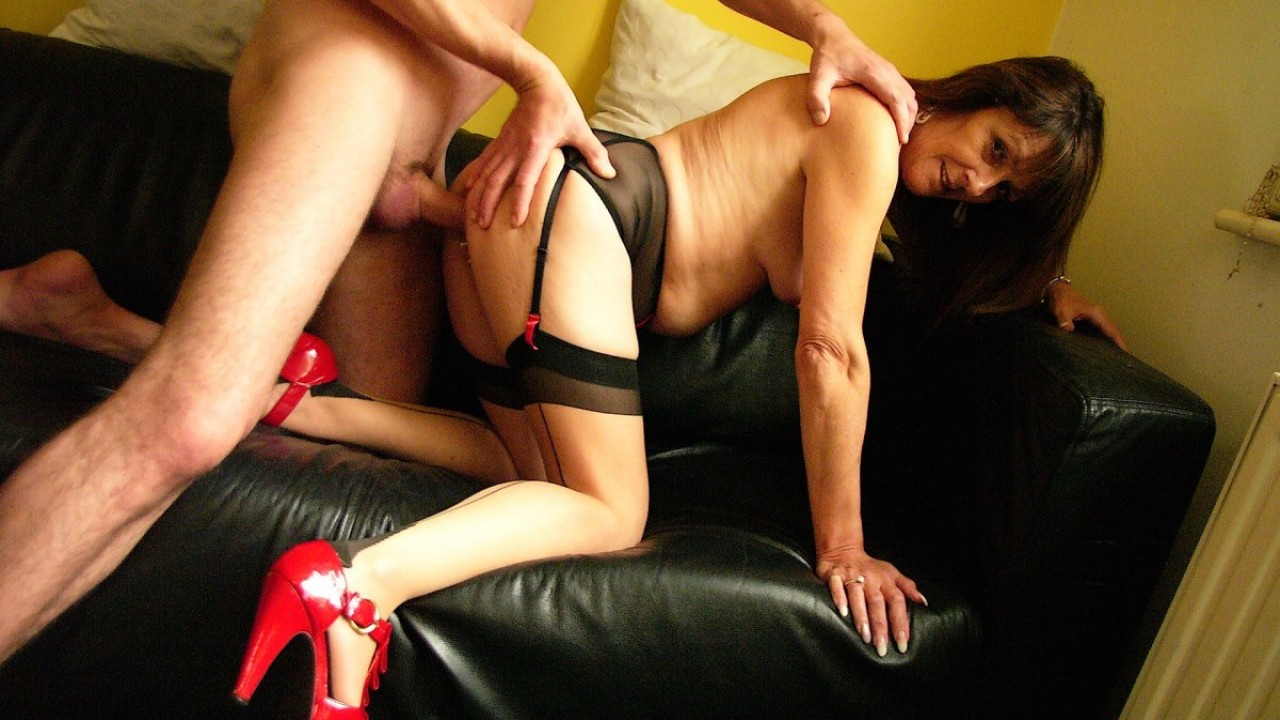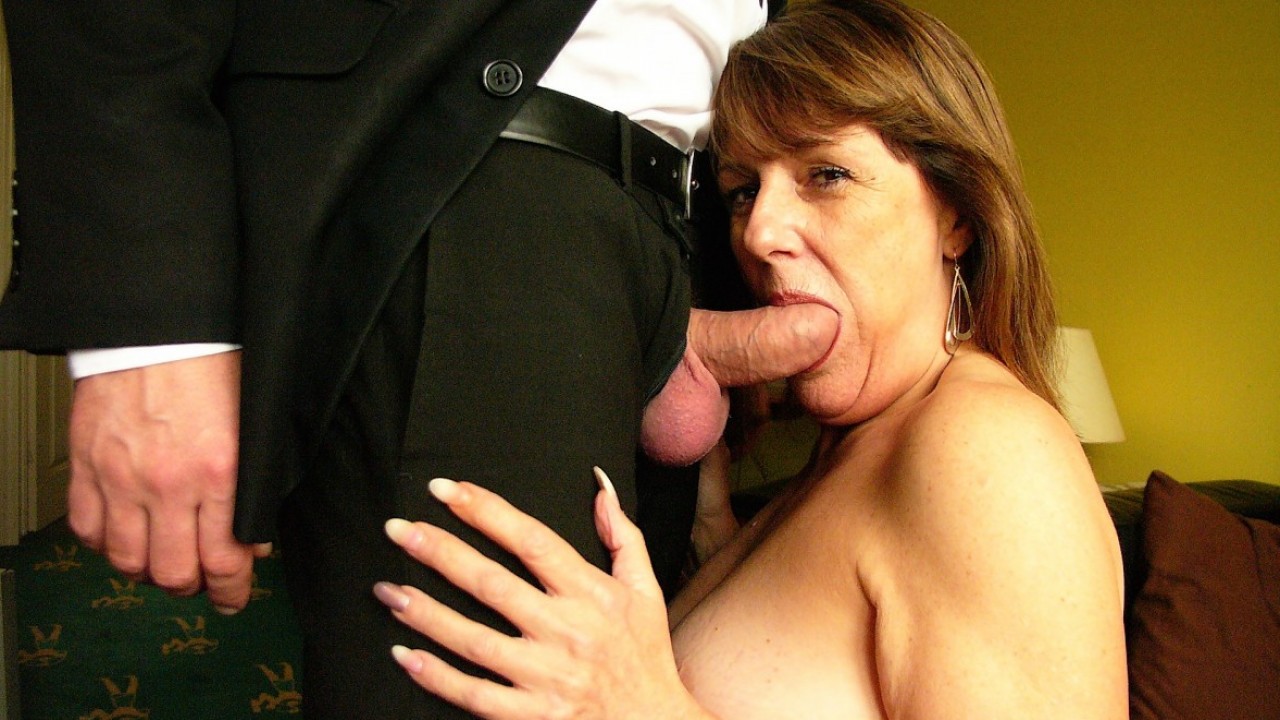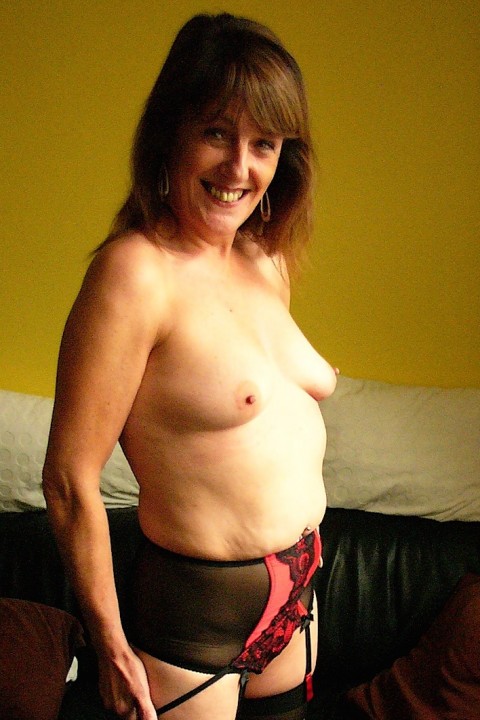 Pandora
Age: 57
Hair: Brown
Nationality: British
Zodiac Sign: Cancer
Pandora
Pandora's a total slag. We've come across these divorcees in their 40s and 50s before and they're often the best -- liberated women, finally free of their loser hubbies, discovering the joys of liberated sex for the first time in their lives. But this one takes the biscuit. Near the end of her interview she gets her diary out to show us... her cock count! That's right, the bitch is actually counting them up one dong at a time! Check out the vid for the exact total -- it's in the 300s -- but she's deadly serious that she'll have it 500 within the next year. Comes a point when you kind of wonder to yourself, er... why?! And fucking only three guys in her whole life before she met her current partner and got into swinging with him is no excuse!
Anyway, each to their own. And her stories about the things that her boyfriend makes her do are great. He owns his own company and is always getting her in after work to shag a bunch of strangers in the canteen and warehouse.
In the scene, she plays a God botherer going round ringing doorbells and selling the gospel. Usually I'd politely decline but I'm round Andy's, there's a camcorder lying around, why not have some fun? I tell her what I do for a living and she suggests we get down on her knees and pray. Doesn't quite go the way she's planning it. Before she can say "Praise the Lord" my cock's knocking on her face for entry through the heavenly door. After that she's easy. Face-fucking, spanking and flogging, anal. Andy reckons she's one of those born-againners. I don't care. She's just three holes to fuck.
We round things off with me cumming on her book of Psalms and her licking it off and glugging it.
STRIP PICS (48 total photos)
FUCK PICS (26 total photos)
Meet the Subsluts here first