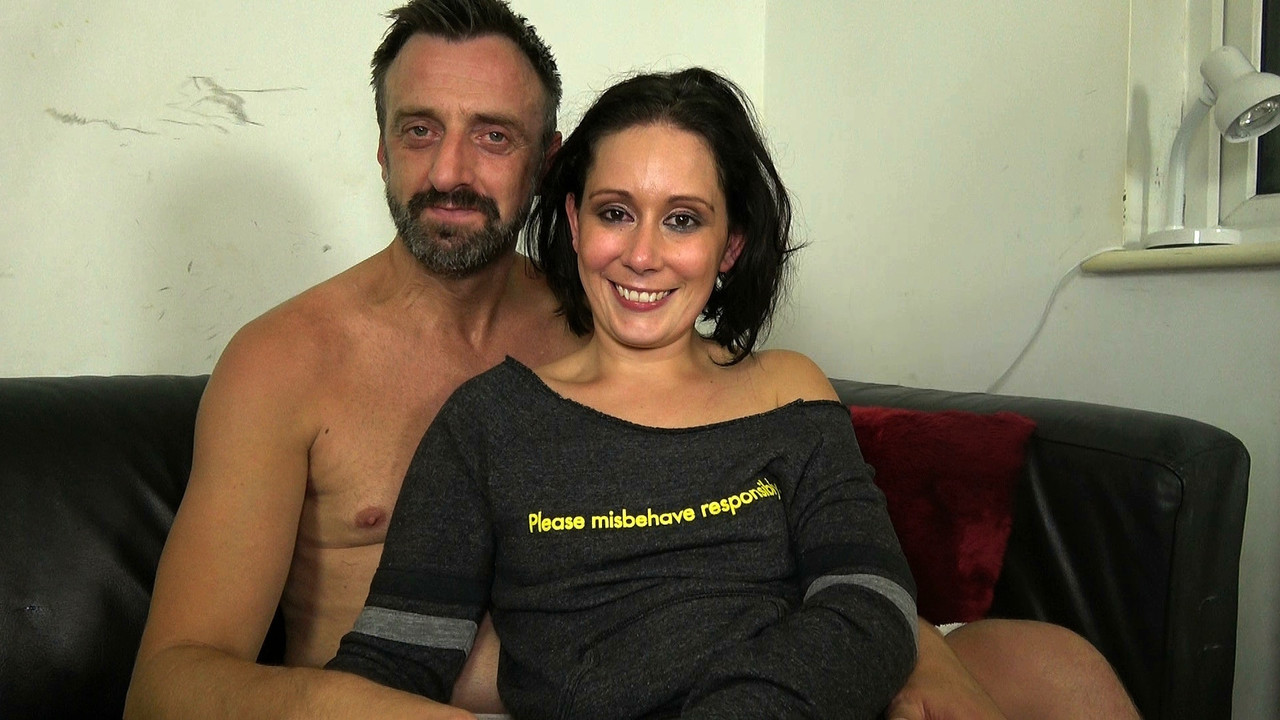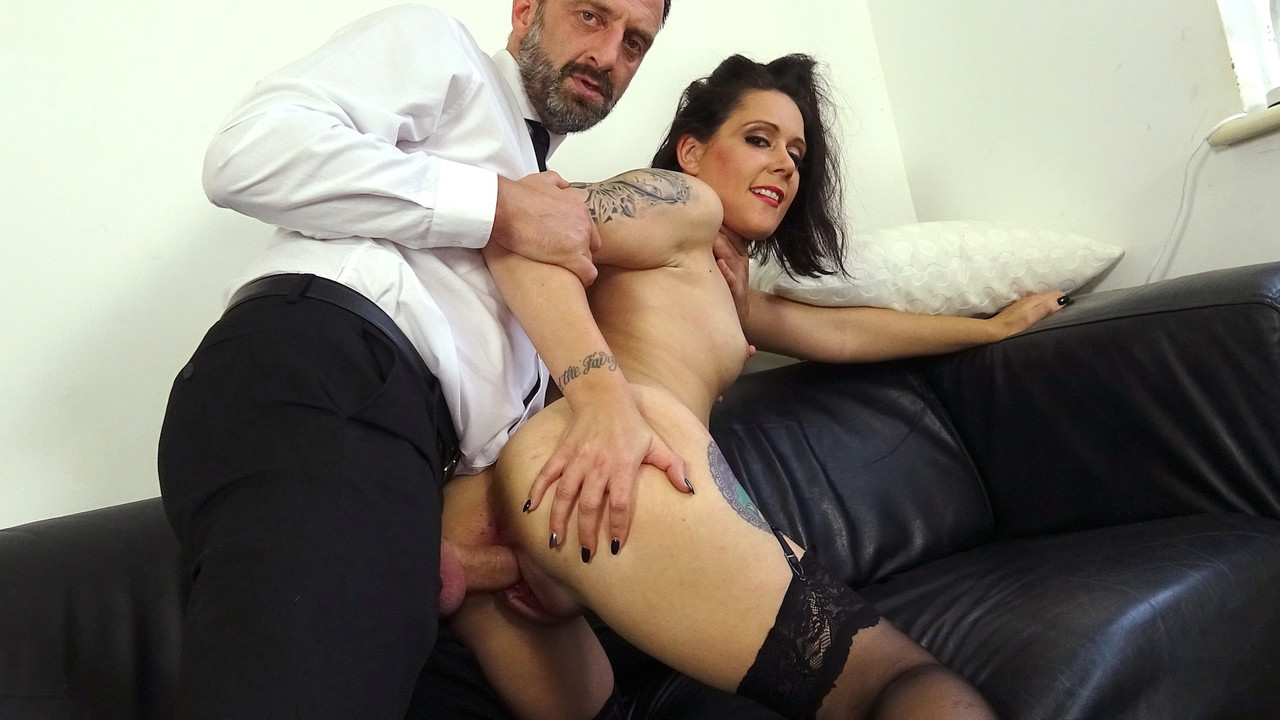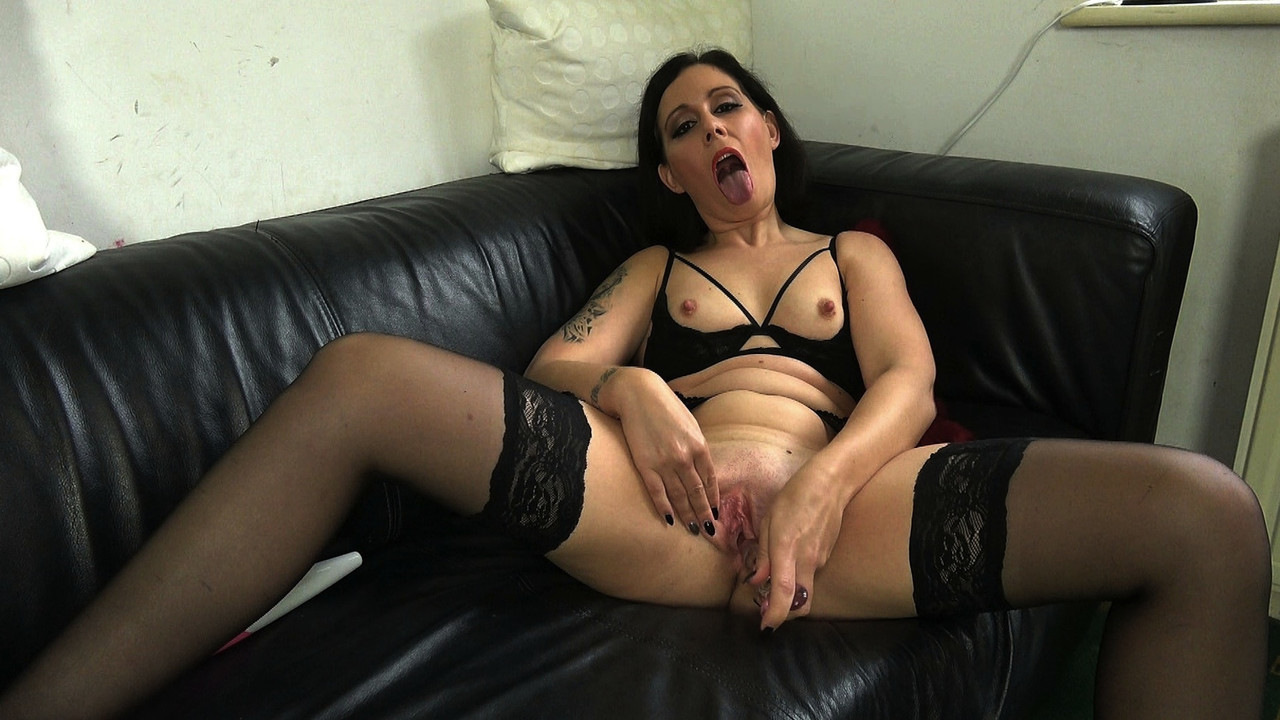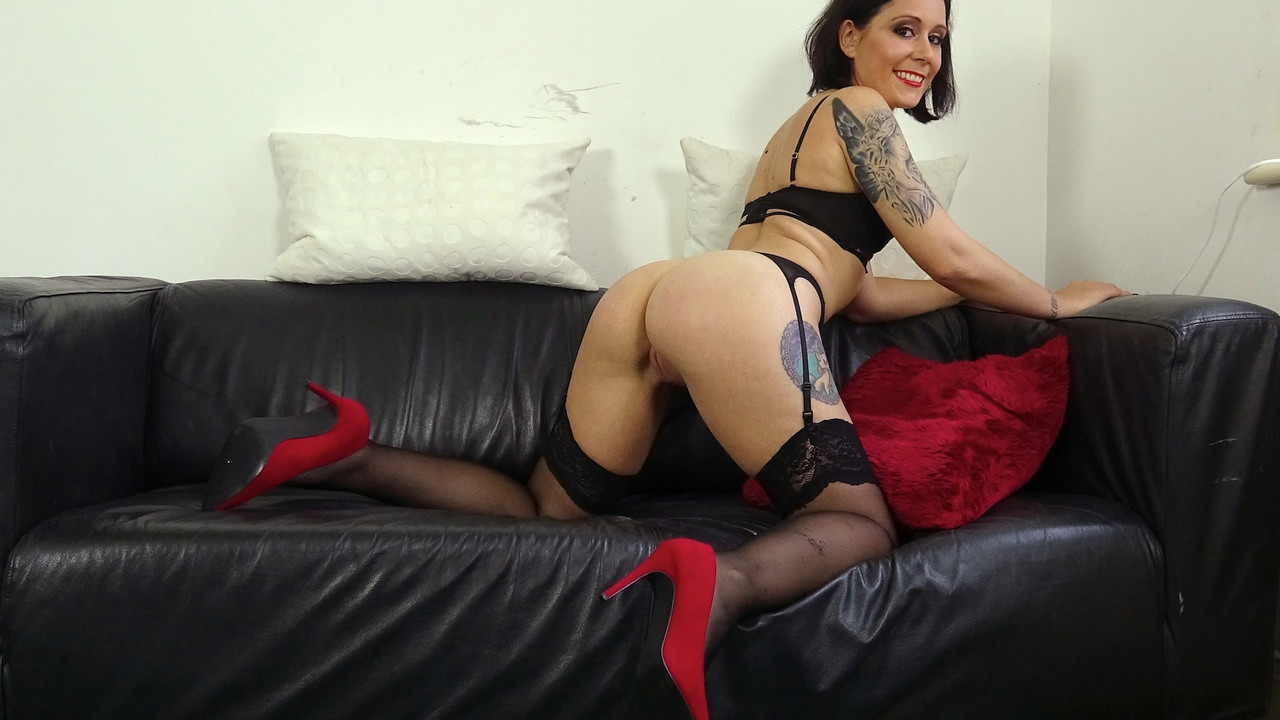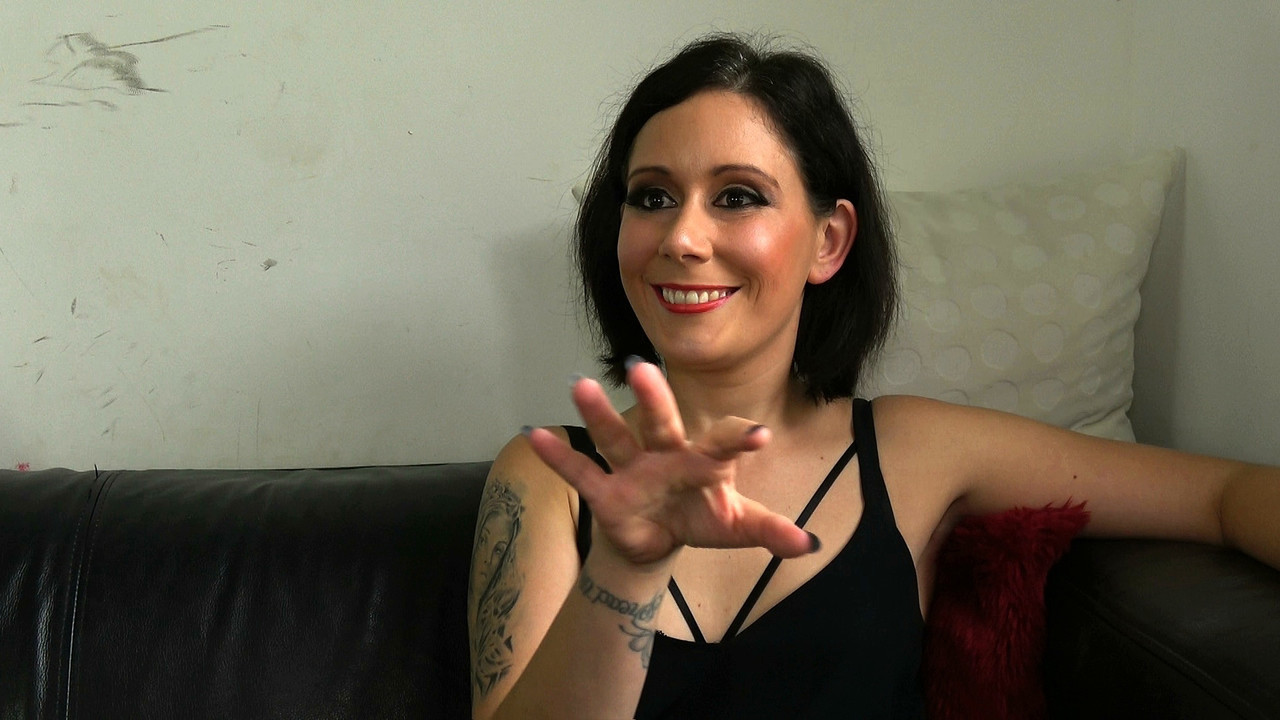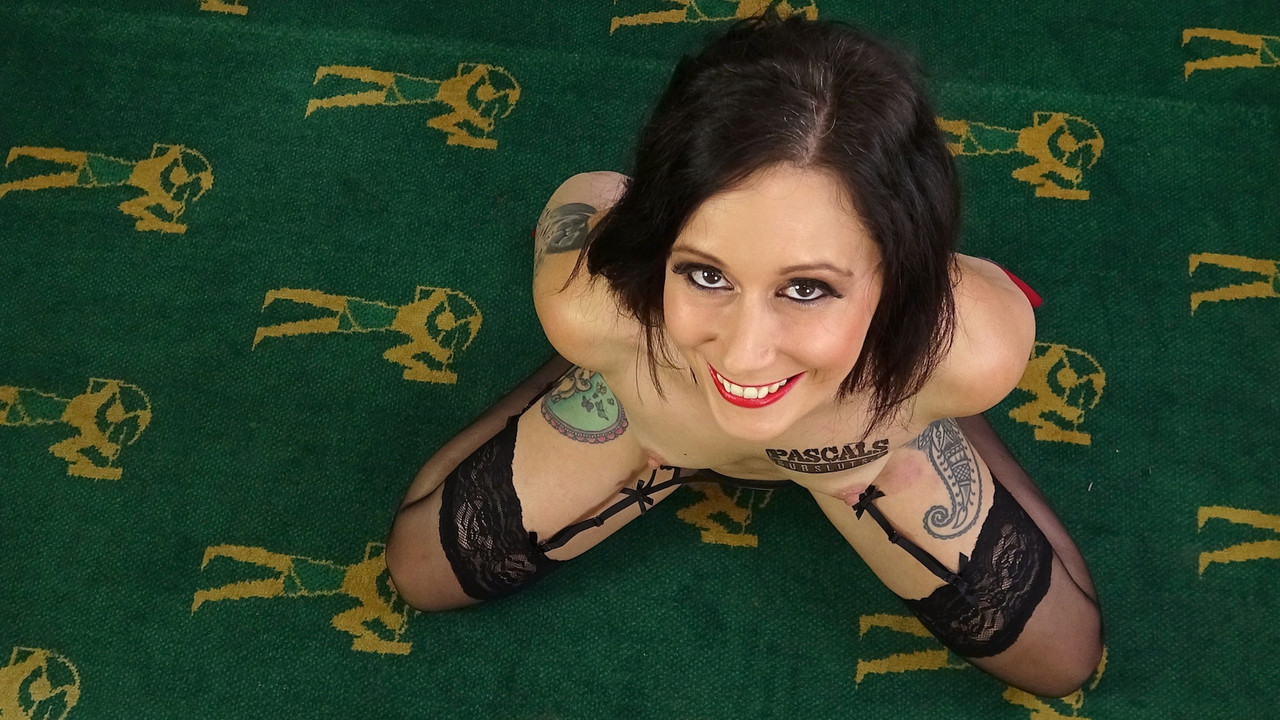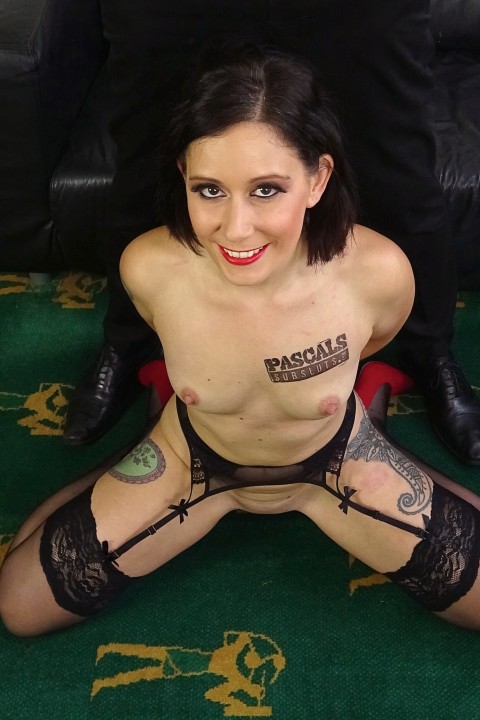 Belle O'Hara
Age: 35
Height: 5 Ft 3 Inches
Hair: Brunette
Nationality: English
Zodiac Sign: Cancer
JOIN NOW AND MEET BELLE O'HARA
Belle O'Hara
Belle O'Hara: Porn Virgin Wants Her Boss To Watch
Belle OHara, 33, used to be into the fetish scene when she was younger, then most of her 20s she was with a couple of boyfriends who were basically boring cunts and weren't kinky at all so she didn't get up to anything, and then she got together with her current guy who's a total perv and all her kinkiness just exploded back into life again. Hurrah!
Belle looks prim and proper, and in fact she's got a very respectable job as a human resources manager looking after a company of 80 people. But underneath she's a dirty little fucker, a fact that she's here to prove by doing her very first porn scene with PSS, irrespective of anyone at work finding out. (Which, Belle, we swear to God – they fucking well will do!!)
Her interview is full of lots of juicy stuff (no subtitles this week! double hurrah!) – naughty shenanigans at pervy parties, masturbating during her lunchbreaks at work, rape-fantasy scenarios. Excellent fodder for at least one wank away from your computer, so you're one up already.
Then we move on to the solo video and I have to say the glorious Ms O'Hara equips herself famously, talking very raunchily to the camera and sticking her tongue out so you can imagine spunking into it when you want to pop, whilst wanking her delicate little clitoris to a thundering climax.
But it's in her fuck scene that the young lady surpasses herself. We start with Belle admitting that she fancies her boss at work and she actually names him. No word of a lie, she uses his real name – Alan Simpson. Then looks right into the lens and talks about the fantasies she's had thinking about fucking him and how she really wants him to jerk off watching her get fucked on camera.
Then Pascal strings her up to the hook (a totally new experience for her), makes her cum while she's hanging there and fucks her too, then gives her a proper lesson in taking dick down her throat as far as it will go (she's initially cautious but ends up take a good length of face-fucking), and then it's fuck fuck fuck and the good lady cums a few more times before… ah yes! This week we shoot…
A facial!!
Do let us know what you think. We just figured we'd shake things up a bit. I still wanted her to swallow P's cum (I will NEVER stop shooting that) but it worked well, with us scooping the cum off her face with a teaspoon so she could gulp it all down. Which I think she would rather have not done but hey, a SubSlut has her duties to perform, has she not?
A top-drawer scene therefore, which I know you're going to enjoy and which features the following merriments:
- Vaginal fucking- Orgasms- Physical & verbal domination- BDSM- Spanking- Choking- Deepthroat & face-fucking- Wand- Masturbation- Cumshot (facial)- Cum-swallowing
See you next week and thanks for watching.
Andy
STRIP PICS (90 total photos)
FUCK PICS (67 total photos)
SCREENCAP PICS (406 total photos)
Meet the Subsluts here first