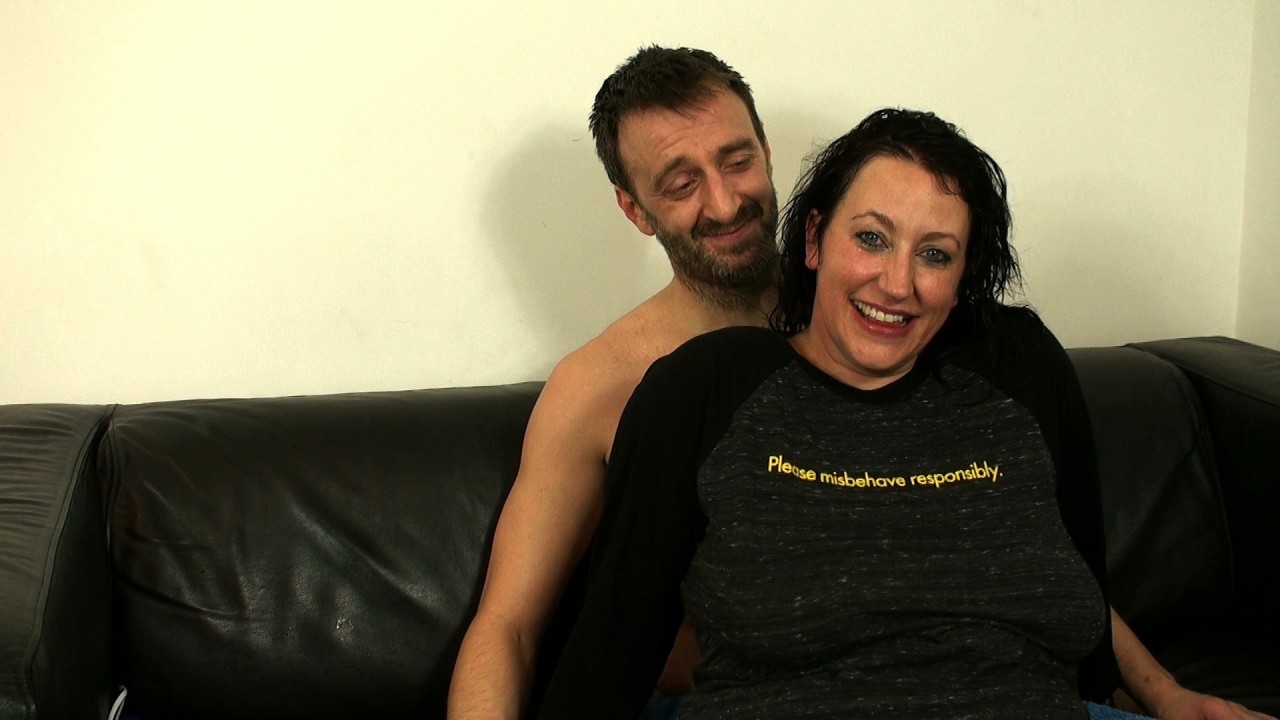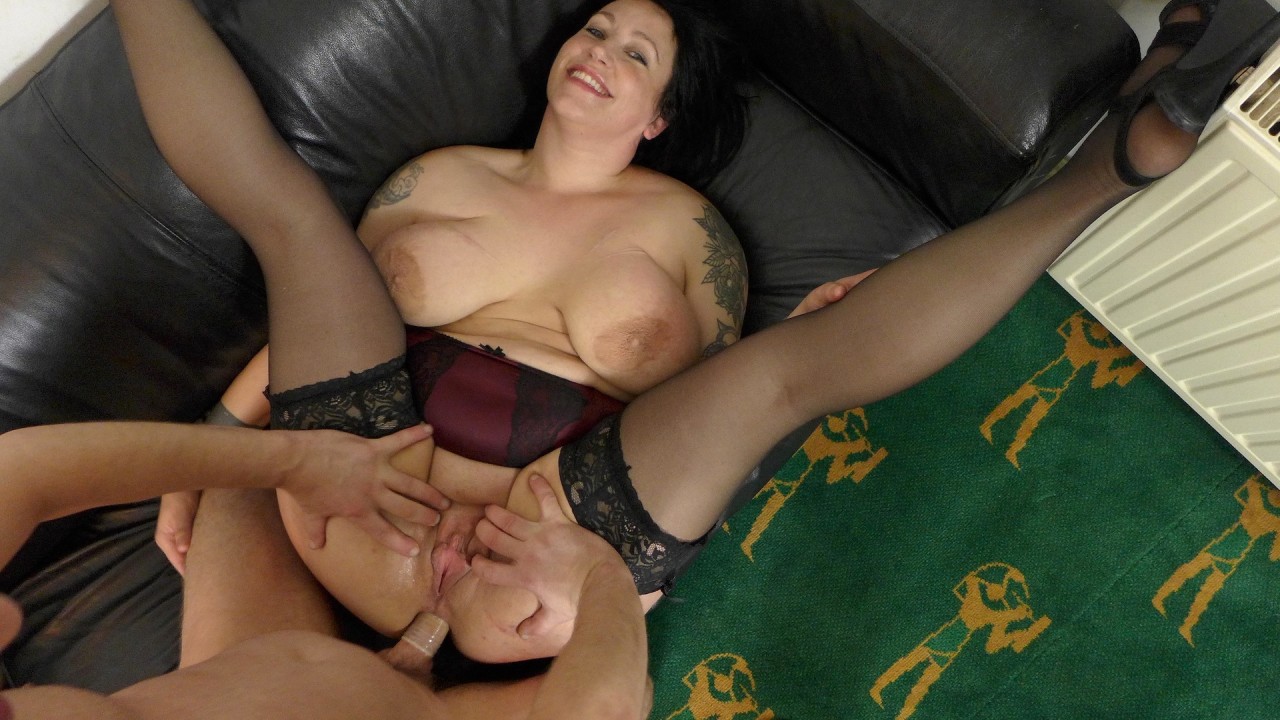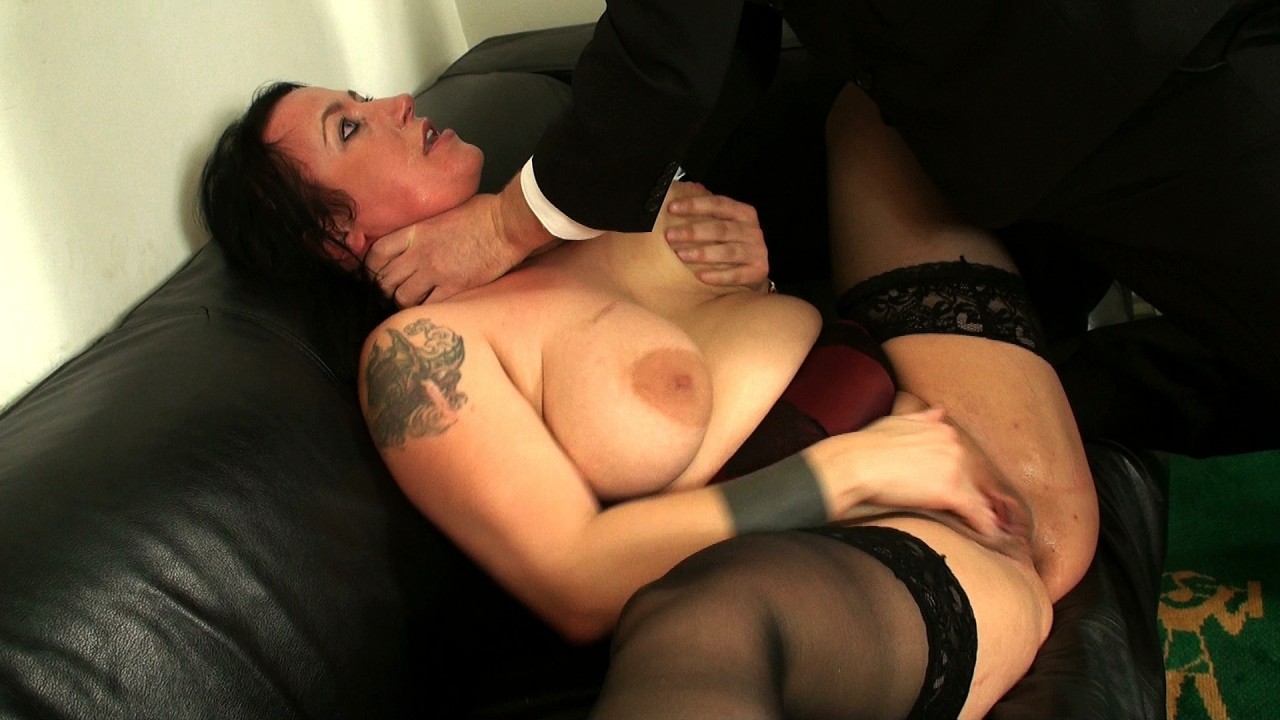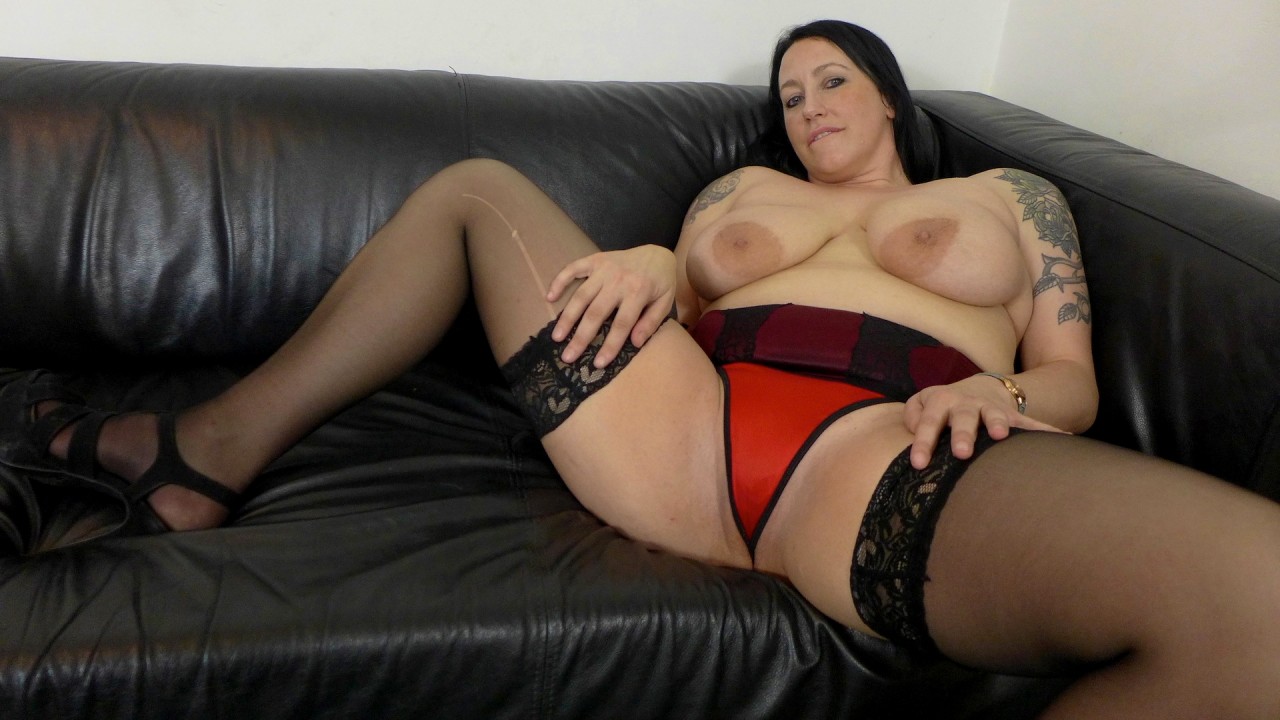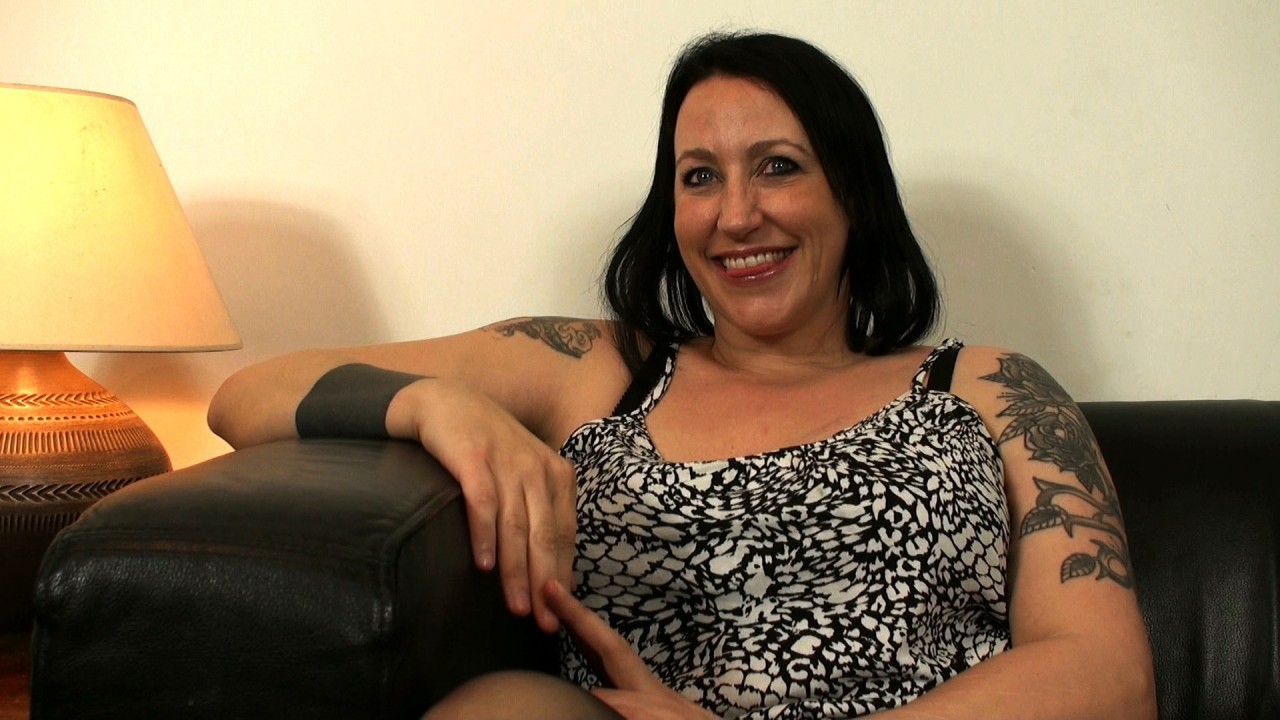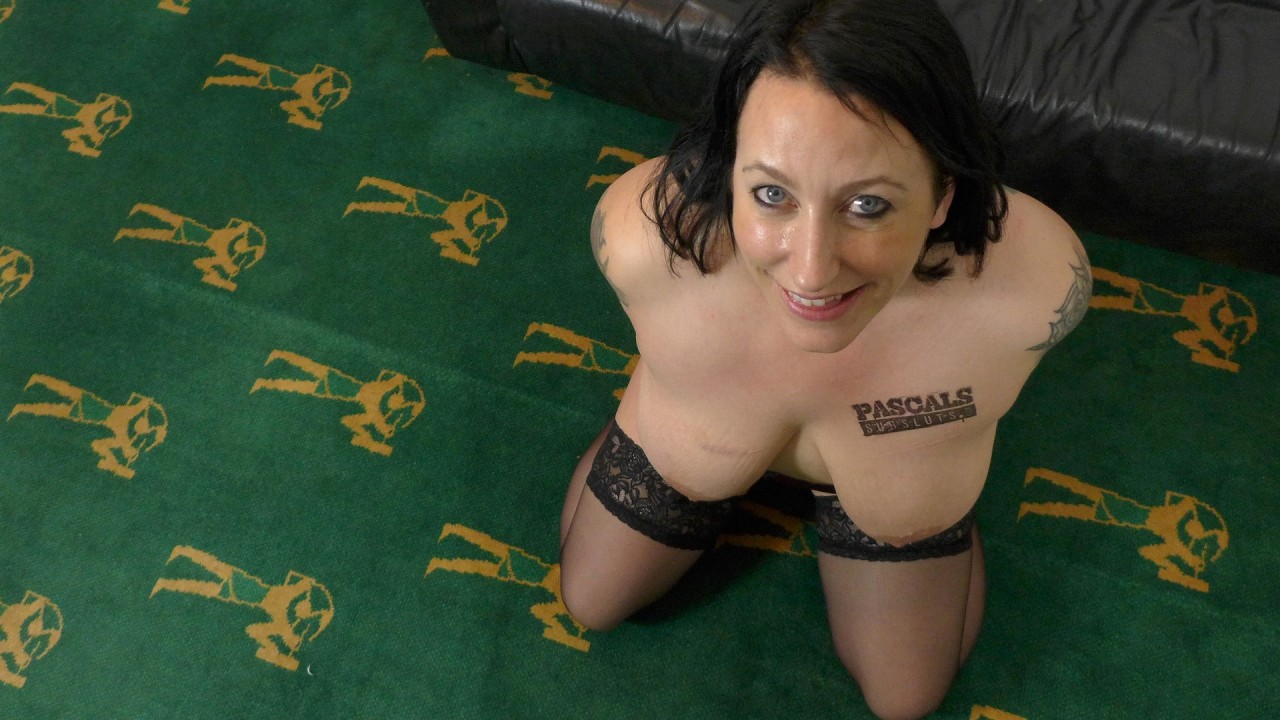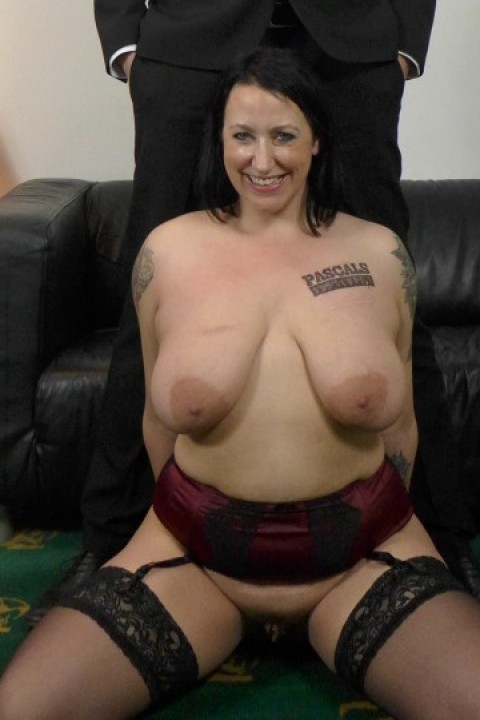 Jemma Summers
Age: 44
Height: 5'6"
Hair: Brown
Nationality: English
Zodiac Sign: Pisces
Jemma Summers
Jemma Summers: Wants To Be Hardest SubSlut Ever
Jemma Summers has never shot a porno before. Apart from that, the title of her scene says it all. There's nothing she won't do or have done to her:
- Anal & vaginal fucking- Physical domination & verbal abuse- Orgasms- Squirting- Deepthroat & face-fucking- Choking- Spanking- Face-slapping- Face-spitting- Masturbation- Cumshots (CIM with swallowing + facial)
And she really does want the vicious, super-rough version of Pascal White. In her interview she talks about having S&M fantasies all her adult life but never doing anything about them (or even telling her partners about them). Then two years ago, after getting divorced a second time, she decided to start to live out her fantasies for real and hasn't looked back since. The interview's well worth your time. She also talks about the Daddy fantasies she had as a teenager, being taken to nudist beaches by her parents and secretly staring at all the old guys' cocks through her sunglasses and imagining them talking her into the dunes to play with her.
Then we've got the solo, which is electric. She's told to get herself off first, which she does, then P steps in to rough her up and that cranks her up to 11 and she asks to cum again practically immediately but we hold her off from that for a while. Then we shot the scene, which doesn't have a set-up beyond just introducing Jemma as the seriously perverted 42-year-old woman she is and letting things roll from that – me getting her to make her big tits dance around in the air for extended periods of time, P really hitting her hard, across the face (which is a huge turn-on for her) and the arse. Basically she gets annihilated from the start of the scene right through to the end, just the way she wanted.
Last job of the day was the photoshoot and we shot some great fucking with this too, with Jemma actually squirting while getting fucked more than she did in the scene itself. The vid for that's up on Saturday.
Thank you, Jemma, you're a star – exactly the kind of real woman we love to shoot here at PSS. And thanks also to her full-time master, whose name we don't even know, who gave her permission to come along and play with us – so long as P wore a condom for the fucking but hey, you can't always get everything quite the way you want it and we wouldn't have missed working with Jemma for the world.
STRIP PICS (64 total photos)
FUCK PICS (38 total photos)
SCREENCAP PICS (256 total photos)
Meet the Subsluts here first