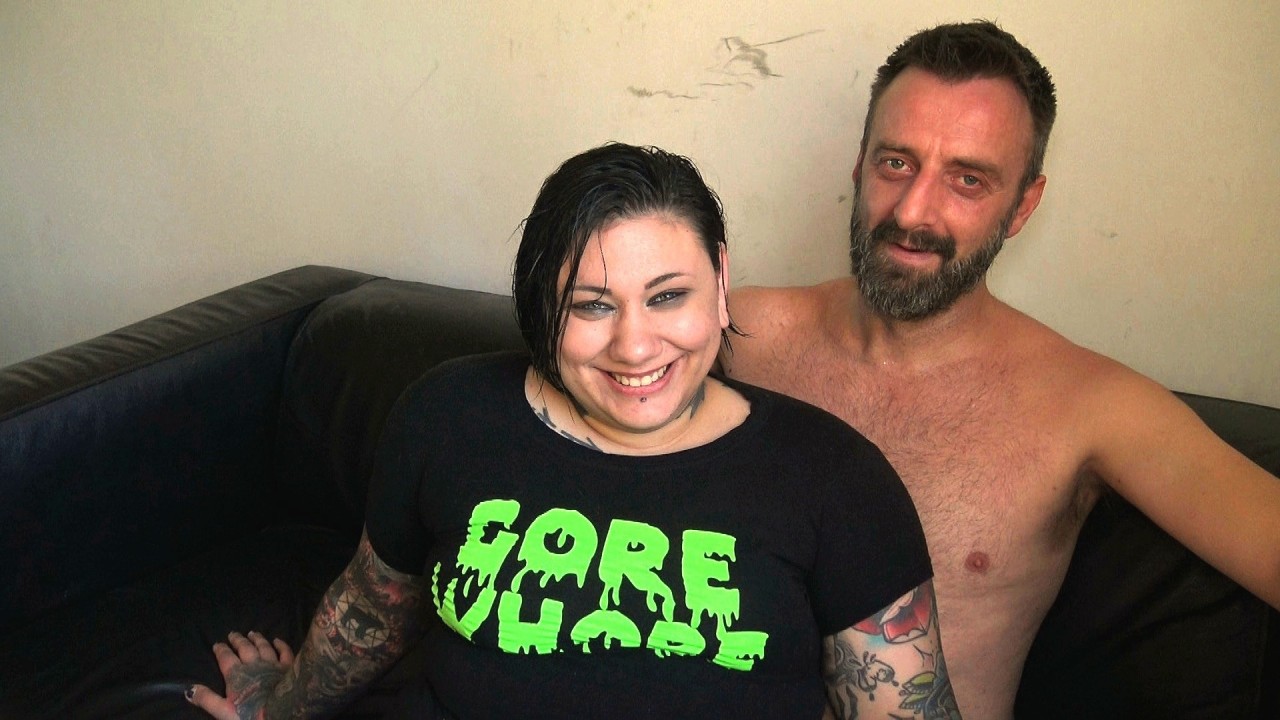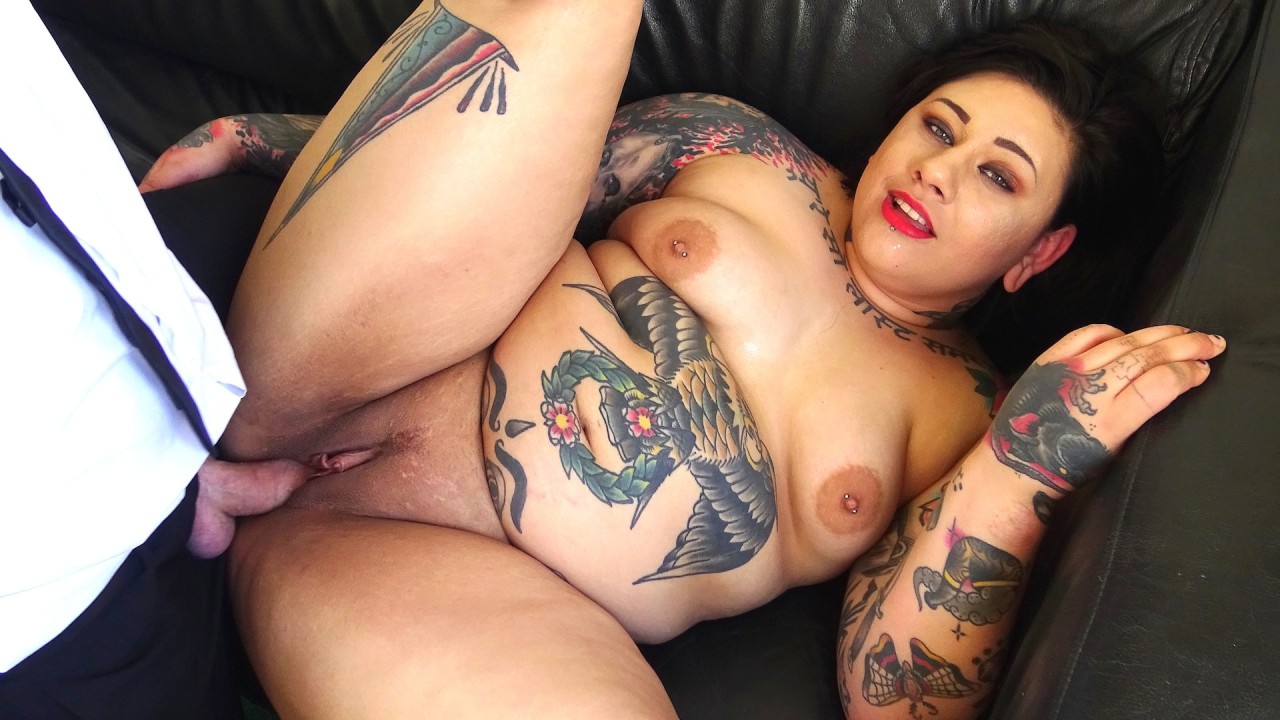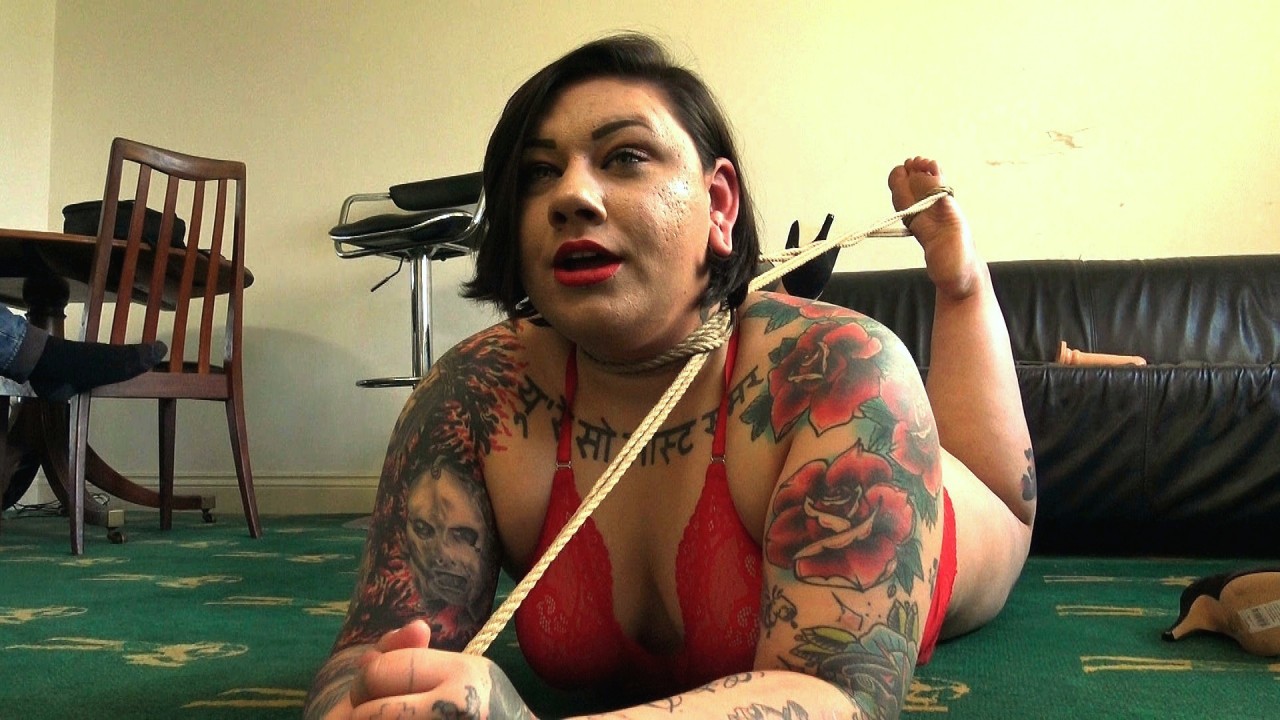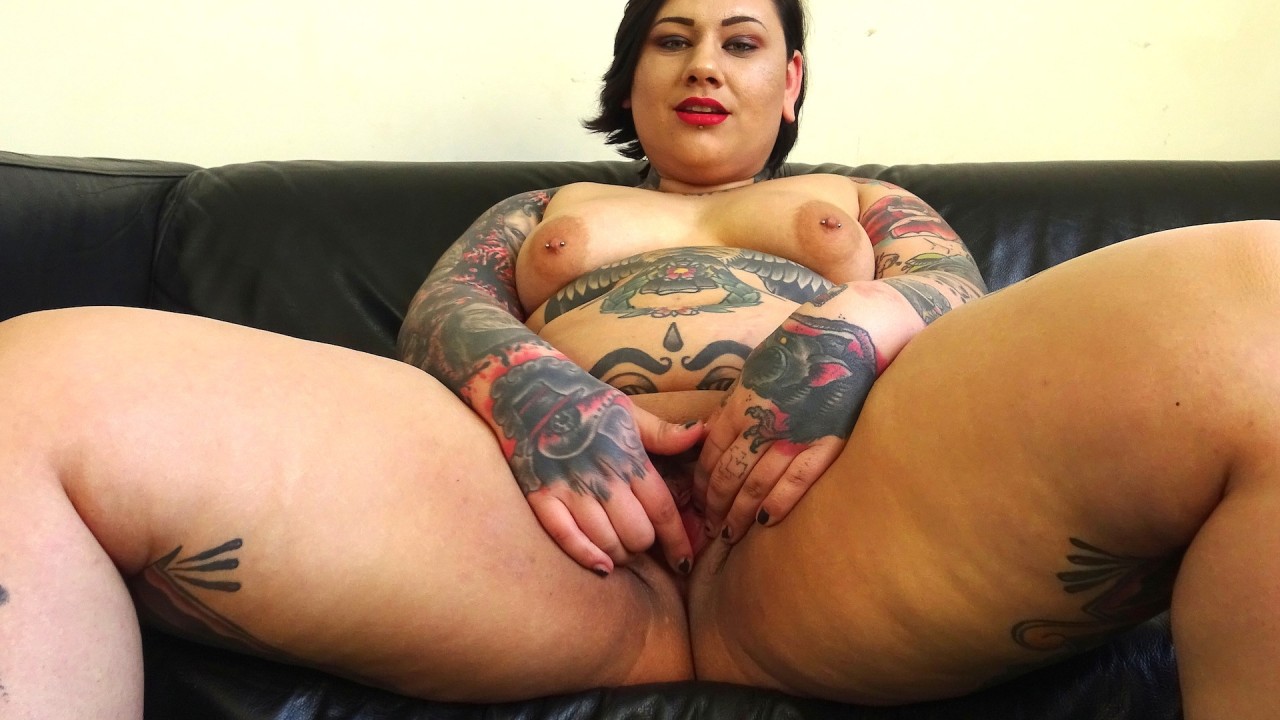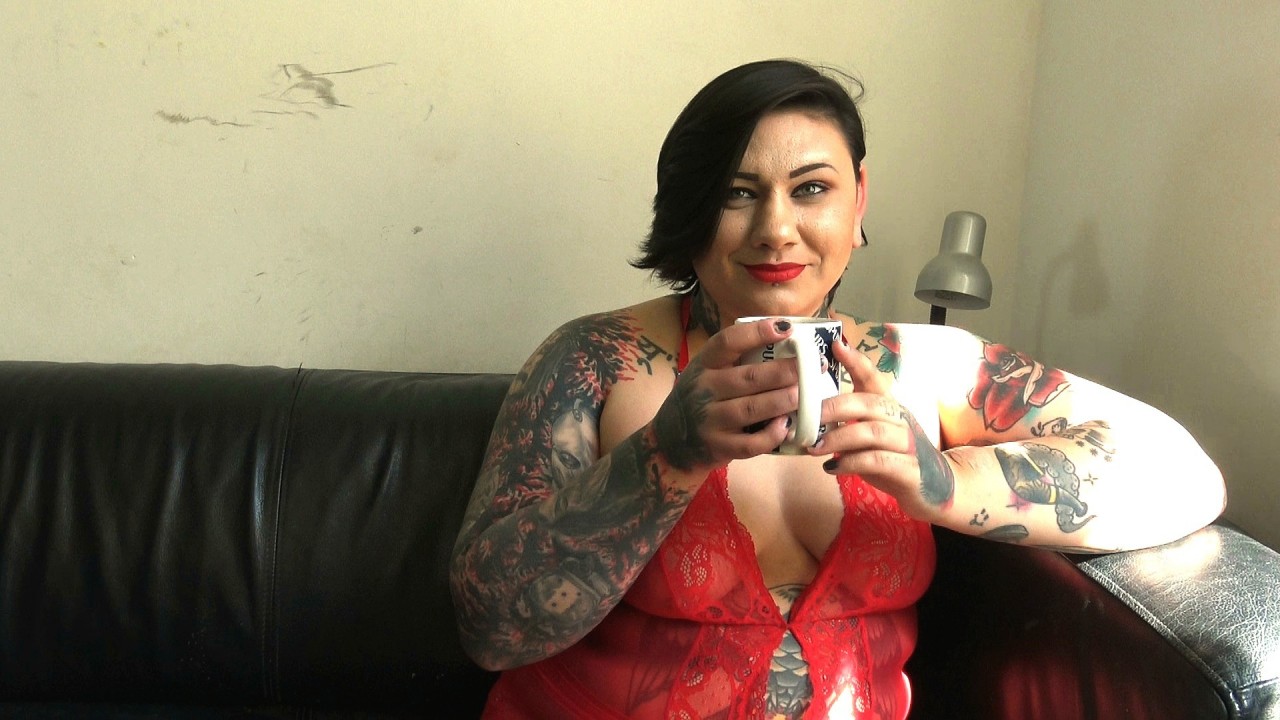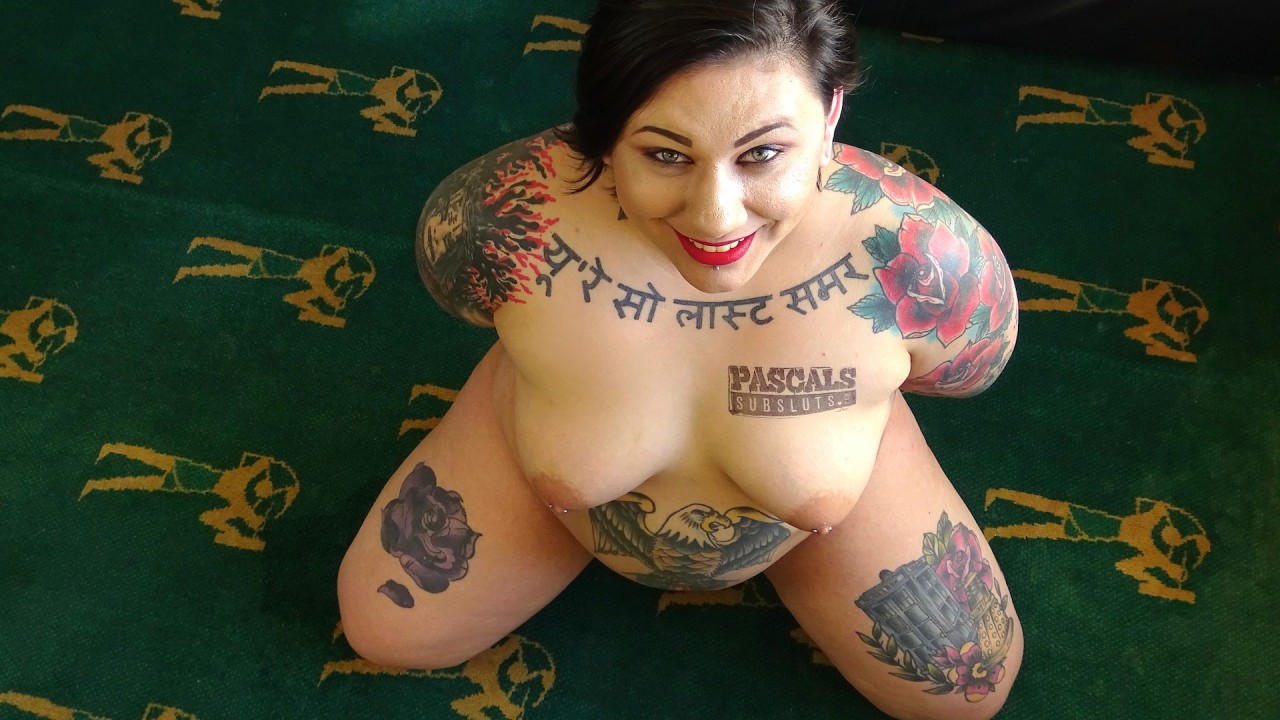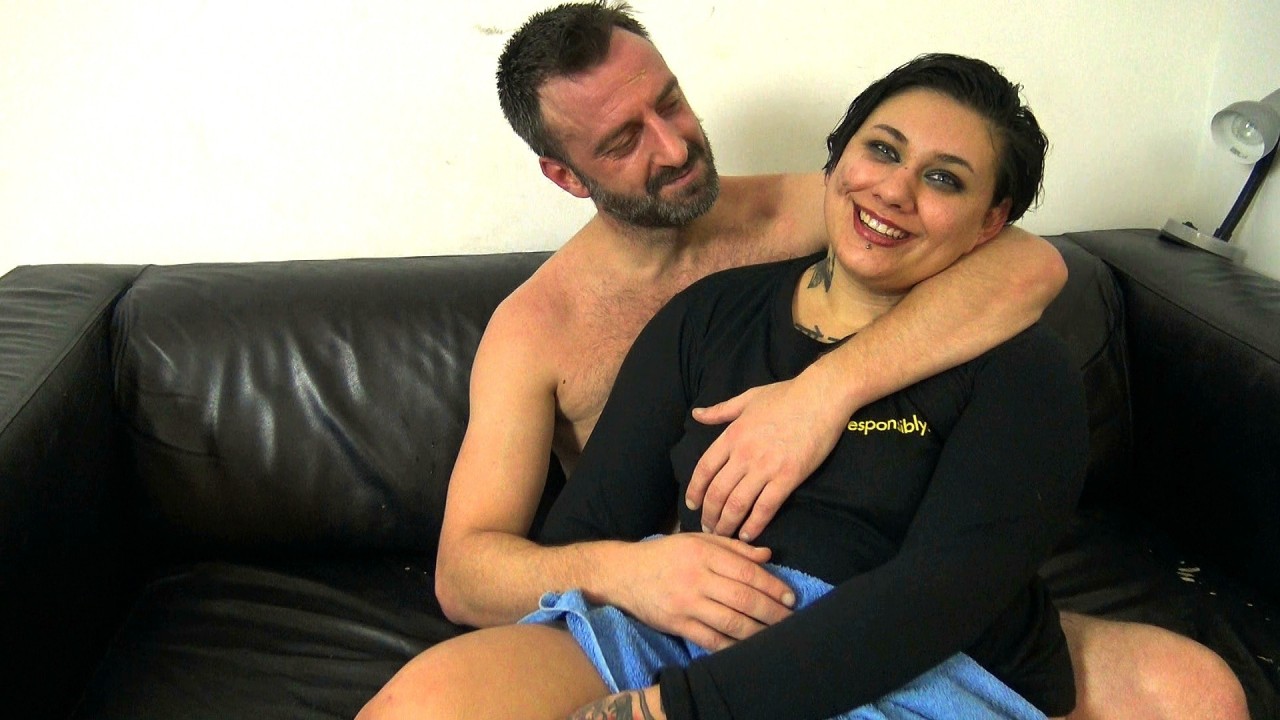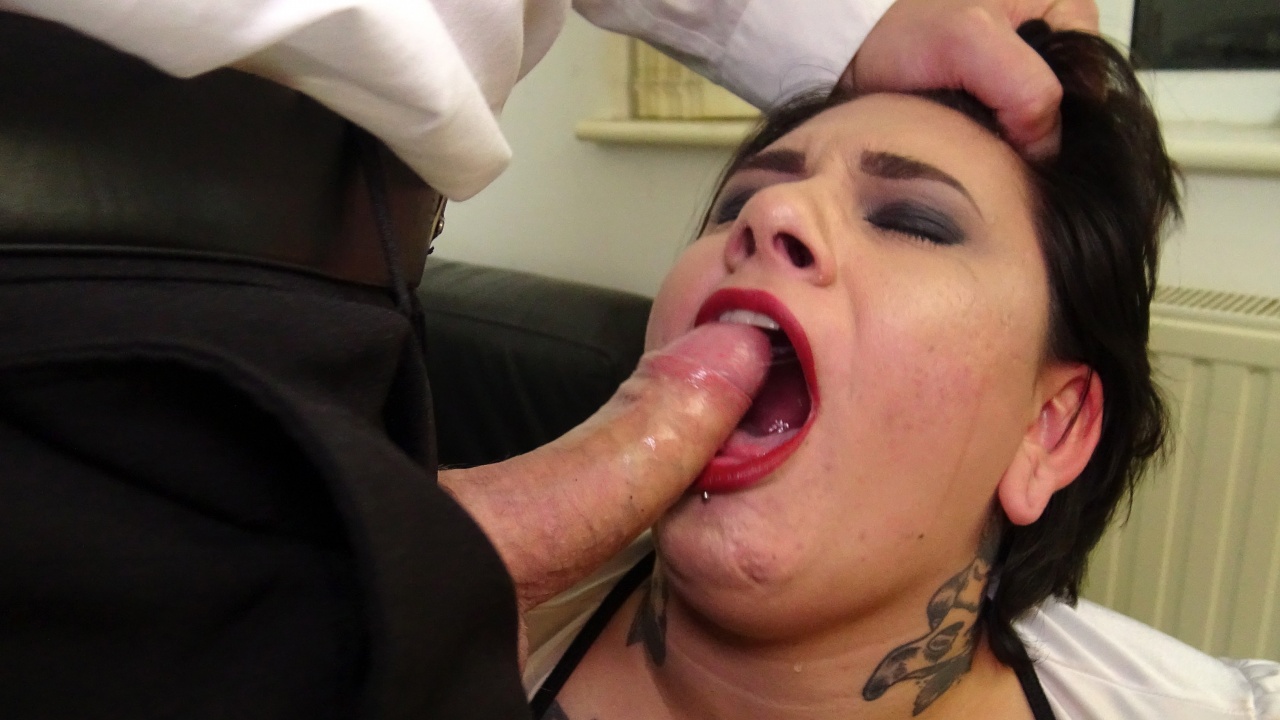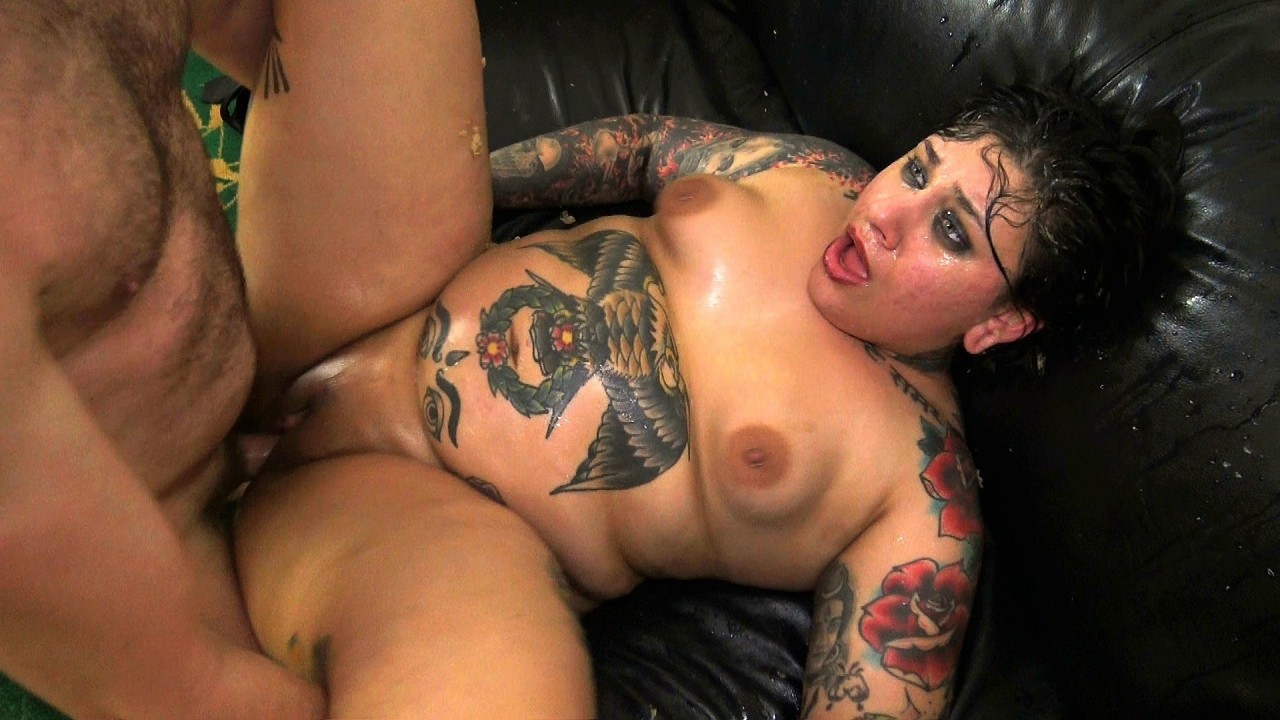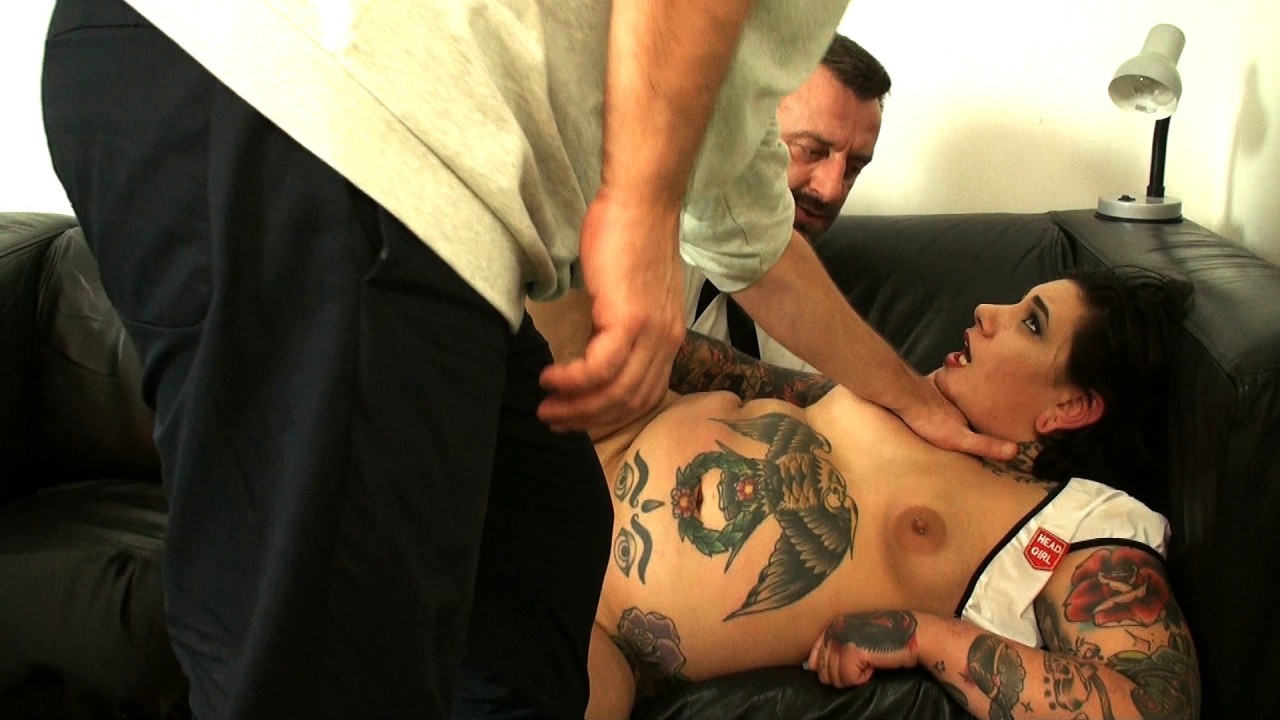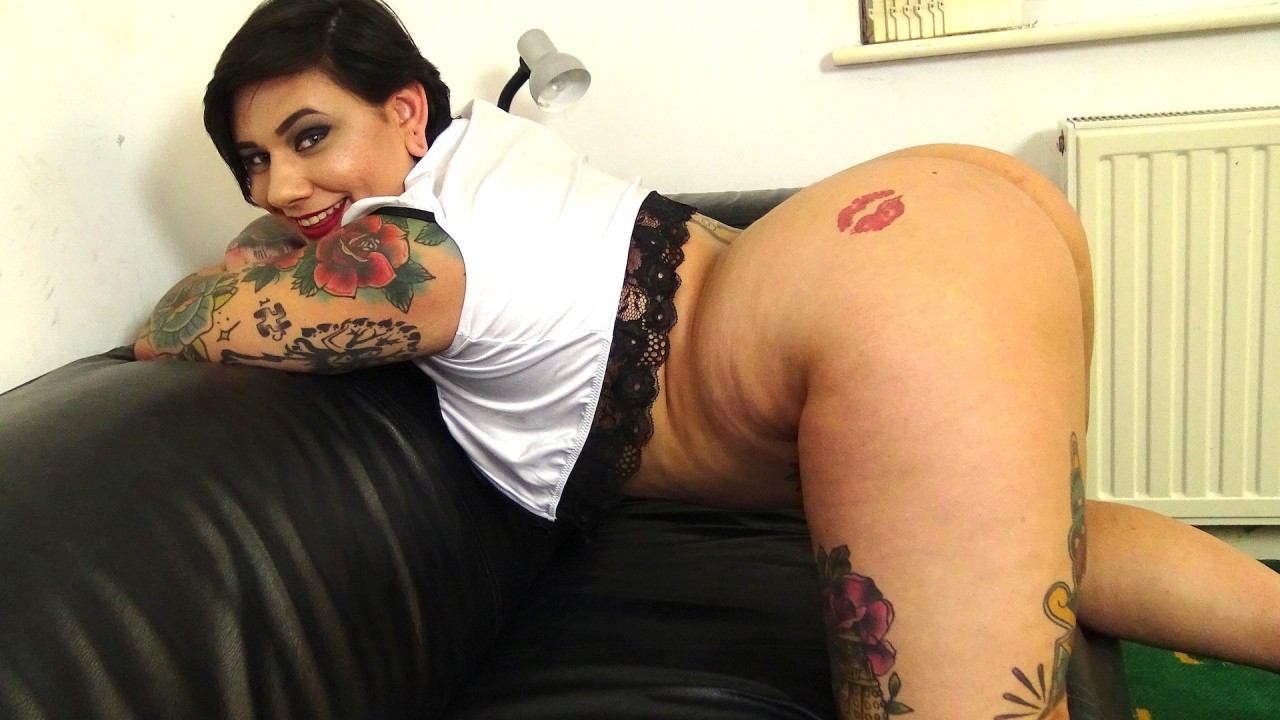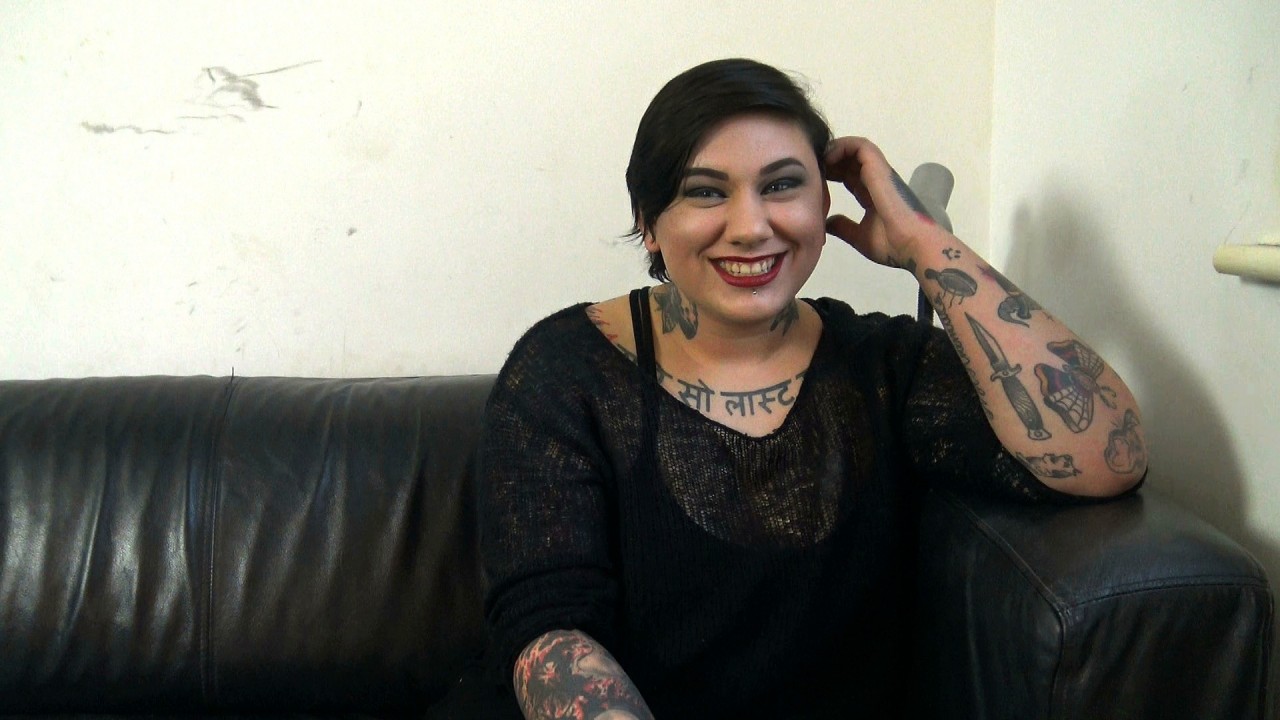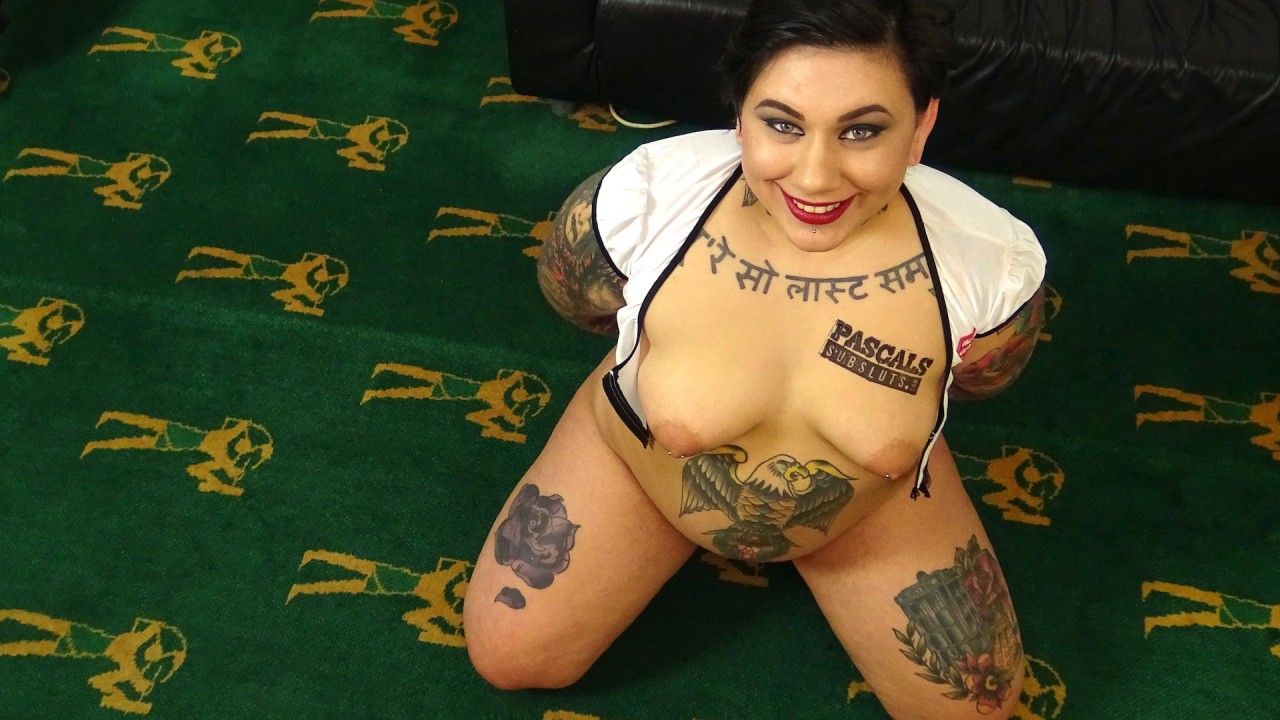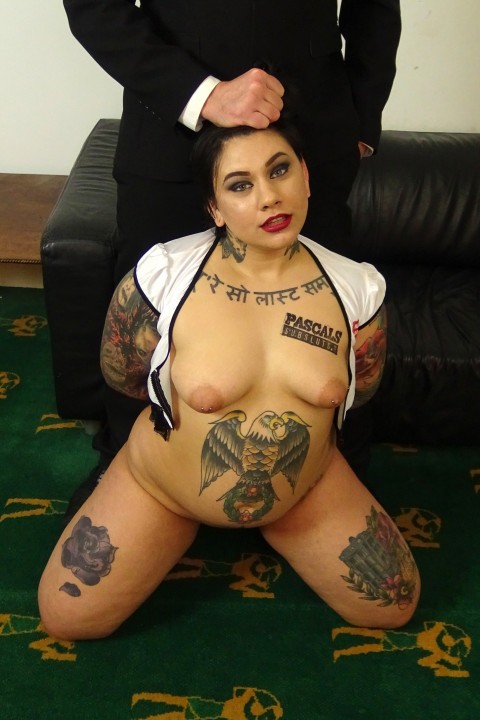 Lily Brutal
Age: 23
Nationality: English
Zodiac Sign: Aries
Lily Brutal
Lily Brutal 2: Even Fatter Than The Last Time
As soon as we'd shot the magnificent Lily Brutal the first time we knew we had to do another scene with her. Thing was, how could we top what we'd already shot with her? Incest, BBW humiliation, food carnage, rough sex – we'd packed so much in.
This wasn't so much of a problem when we rebooked her. It had very much become a problem two hours before the shoot, after we'd been wracking our brains for ideas and come up with the sum total of completely fuck all.
We shouldn't have worried. Lily appeared, all bright, bouncy and beautiful, and suggested she play a girl we'd booked for the first time who turns up on my doorstep a whole lot bigger than she looked in her pics. Perfect. This would fit in really well with how Lily loves getting scorned and humiliated about her weight.
Then she showed us the rope she'd brought along and agreed to incorporate it into her solo scene to show how she uses it to get off when she wanks. Then we talked about water and getting her face dunked in it, and cling-film and getting her head wrapped in it, and cable ties and getting her wrists bound by them, and all of a sudden we had a whole lot of juicy stuff to shoot because Lily got very excited by the idea of all of it.
So after a complete brain fart of creative hopelessness, Lily saved the day by getting all our juices going and we shot everything we came up with and had a right royal rumpus with it. In stark black and white, that list is as follows:
- Vaginal fucking- Orgasms- Physical & verbal domination & humiliation- Rope play- Wrists tied with cable ties- Water dunking- Head wrapped in cling-film- Deepthroat & face-fucking- Face-slapping & spitting- Squirting- Choking- Spanking- Masturbation- Toy- Cumshot (CIM)
It's all very raw, it's all very brutal, and despite Pascal's protestations during the role-play at the start of the scene that Lily's basically too fat to fuck, his penis clearly has other ideas because it's sticking right out from under his trousers, rock-hard and belying his every word, pretty much from the moment he first appears on-screen to when he takes it out for her to have a suck on.
Maybe he thought it wouldn't show because his trousers are black. Maybe his penis is erect so often that he actually doesn't notice half the time. Maybe I should have spotted it as well. It's just one of those little moments we all cherish and love here at PSS, when we try to do things right but can't help fucking things up.
One thing's for sure – Lily Brutal doesn't fuck up in her scene. She totally owns it and she's magnificent.
Thanks for watching, all. See you next week.
Andy
STRIP PICS (96 total photos)
FUCK PICS (64 total photos)
SCREENCAP PICS (161 total photos)
STRIP PICS (72 total photos)
FUCK PICS (125 total photos)
SCREENCAP PICS (269 total photos)
Meet the Subsluts here first