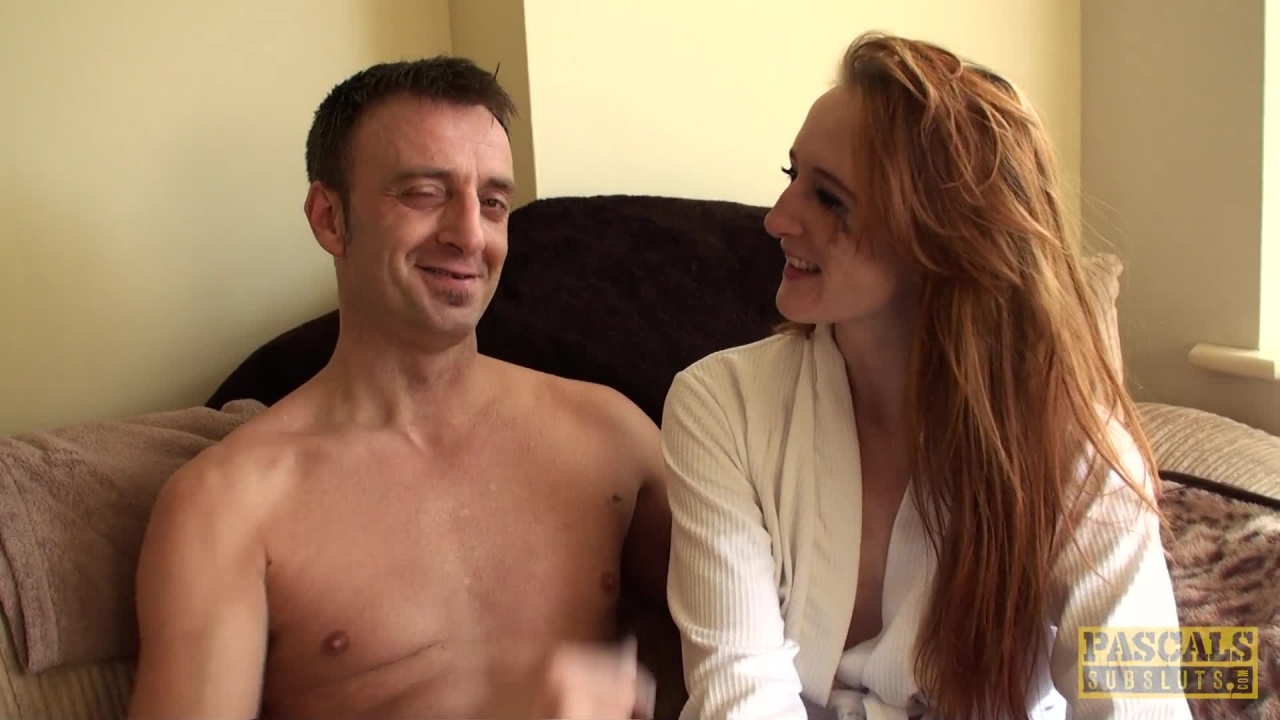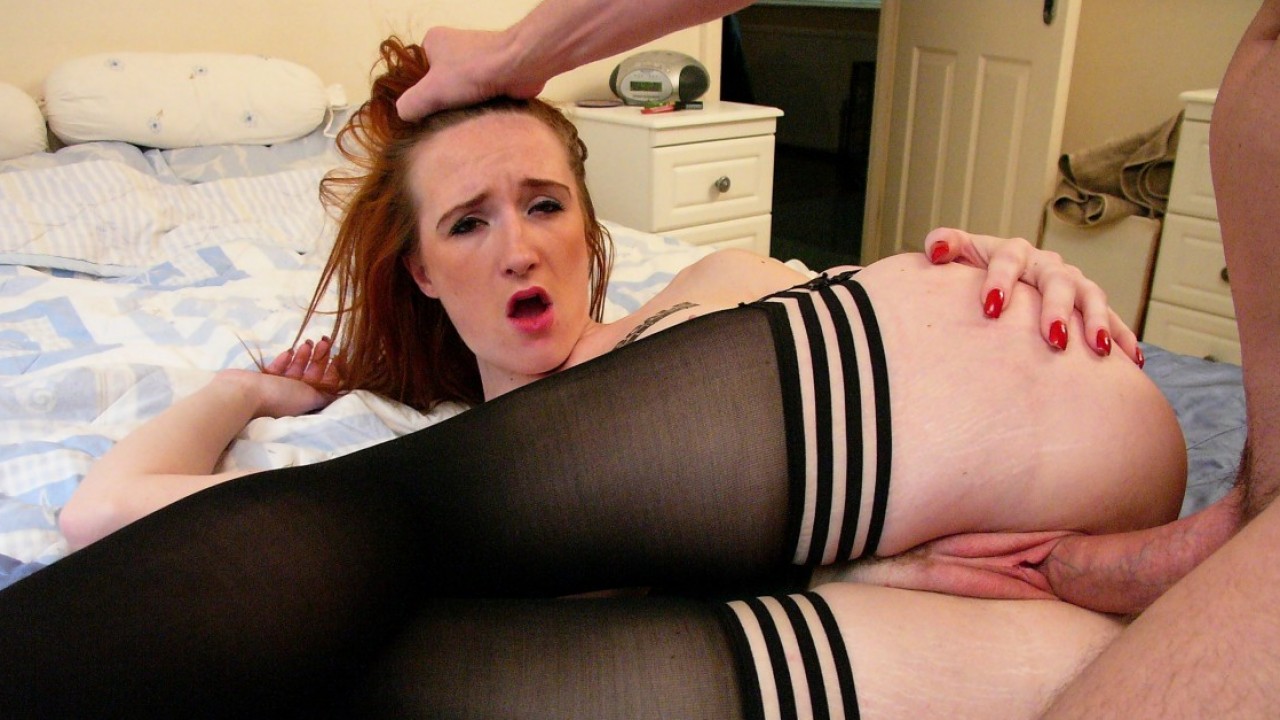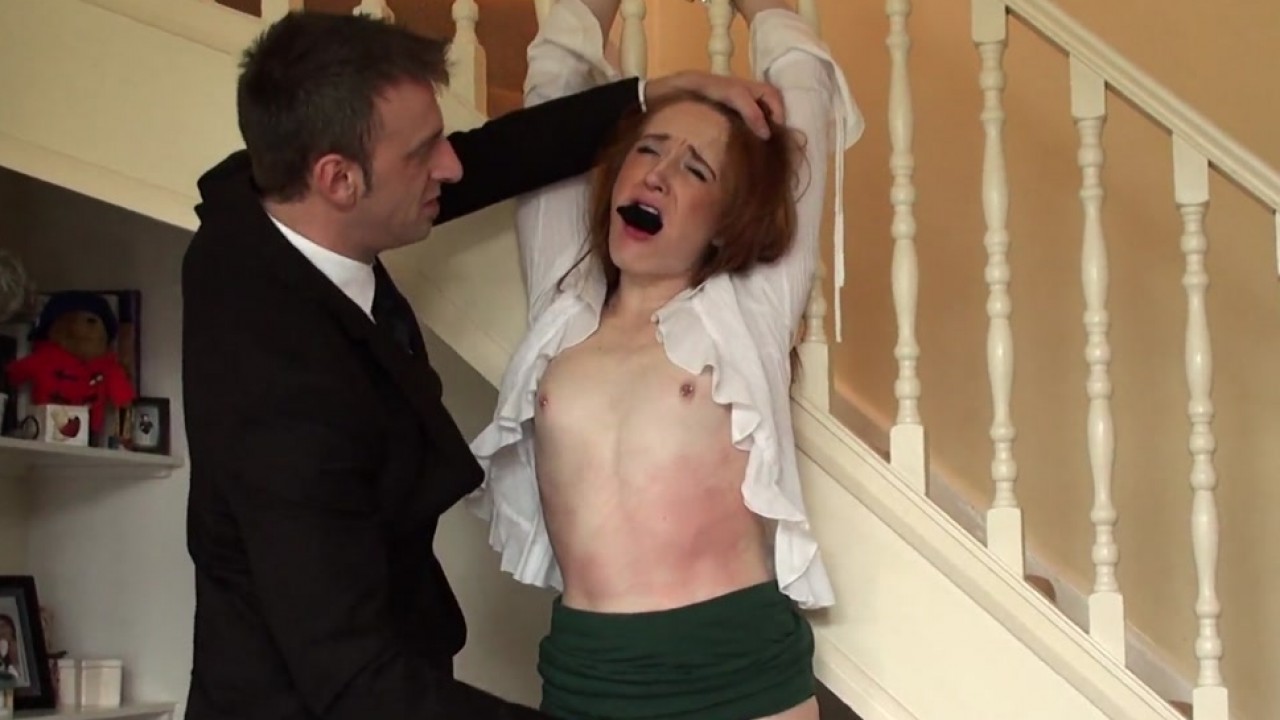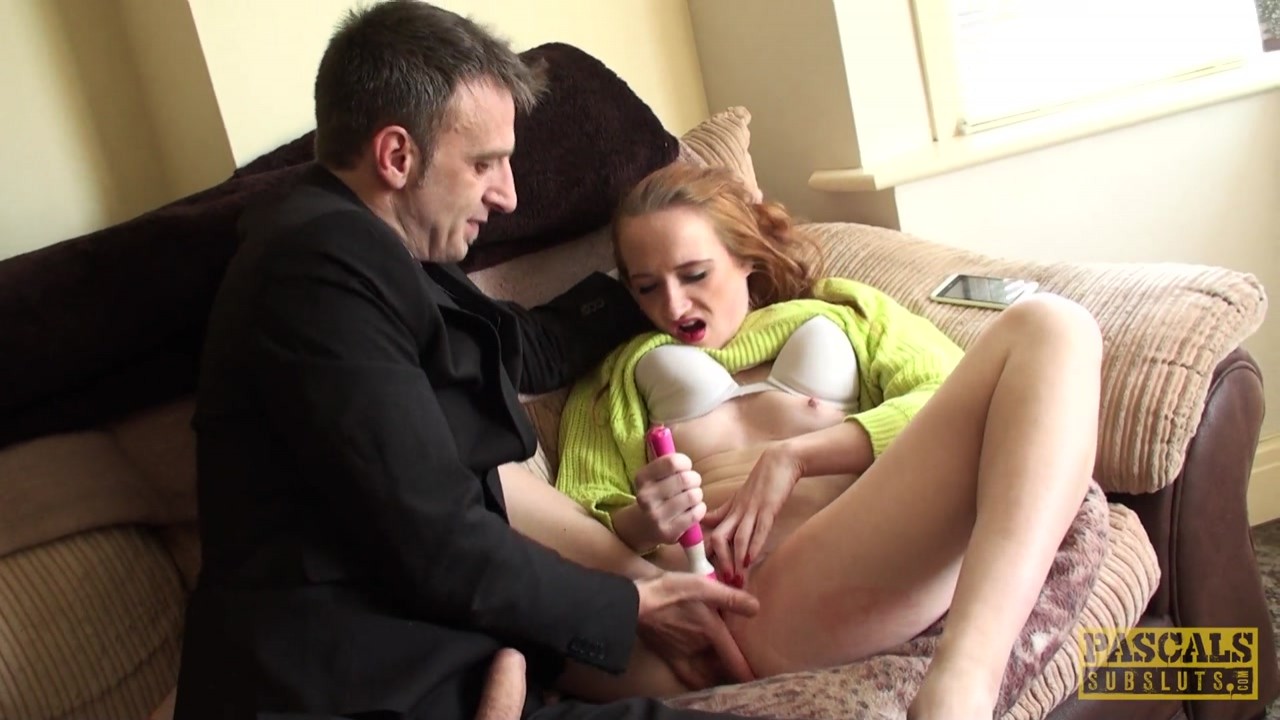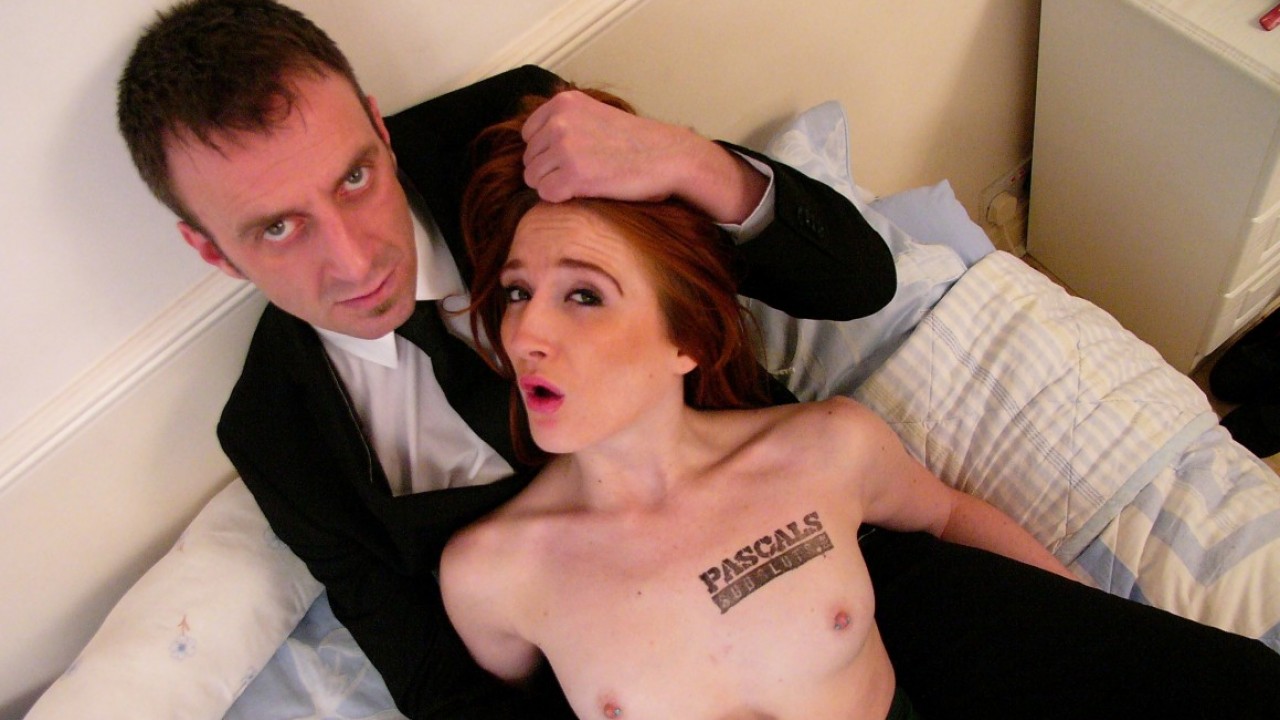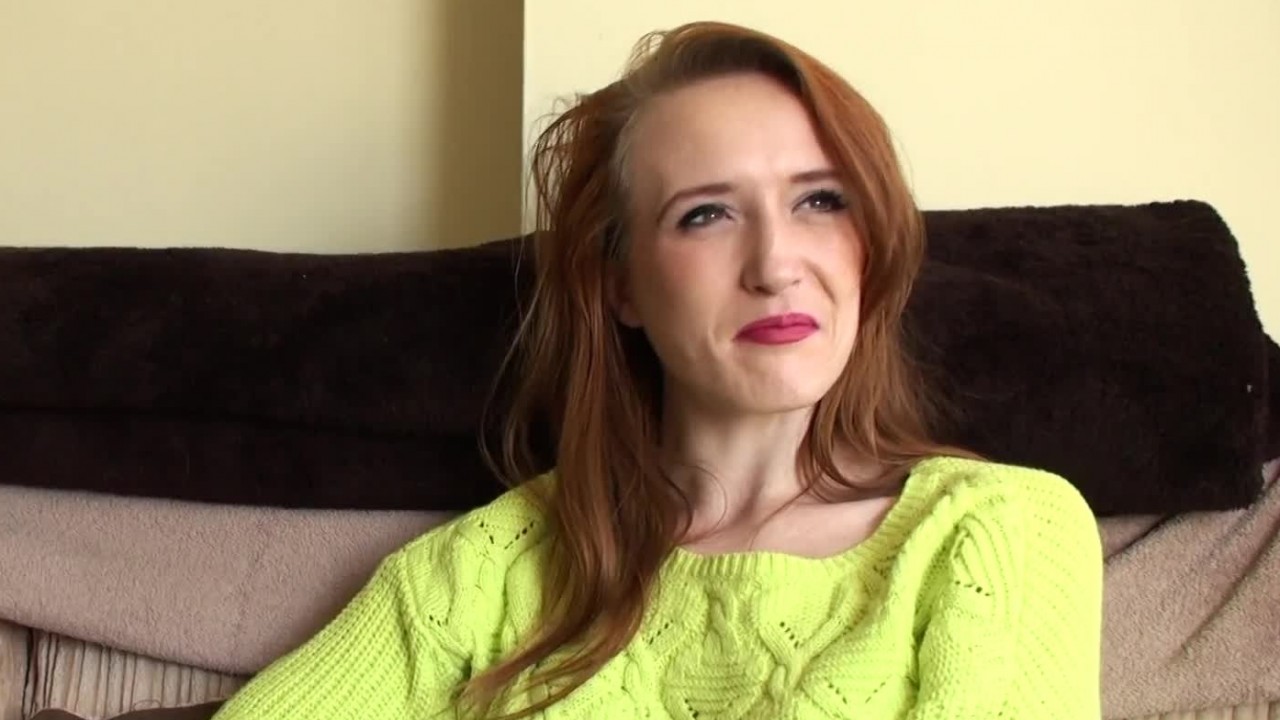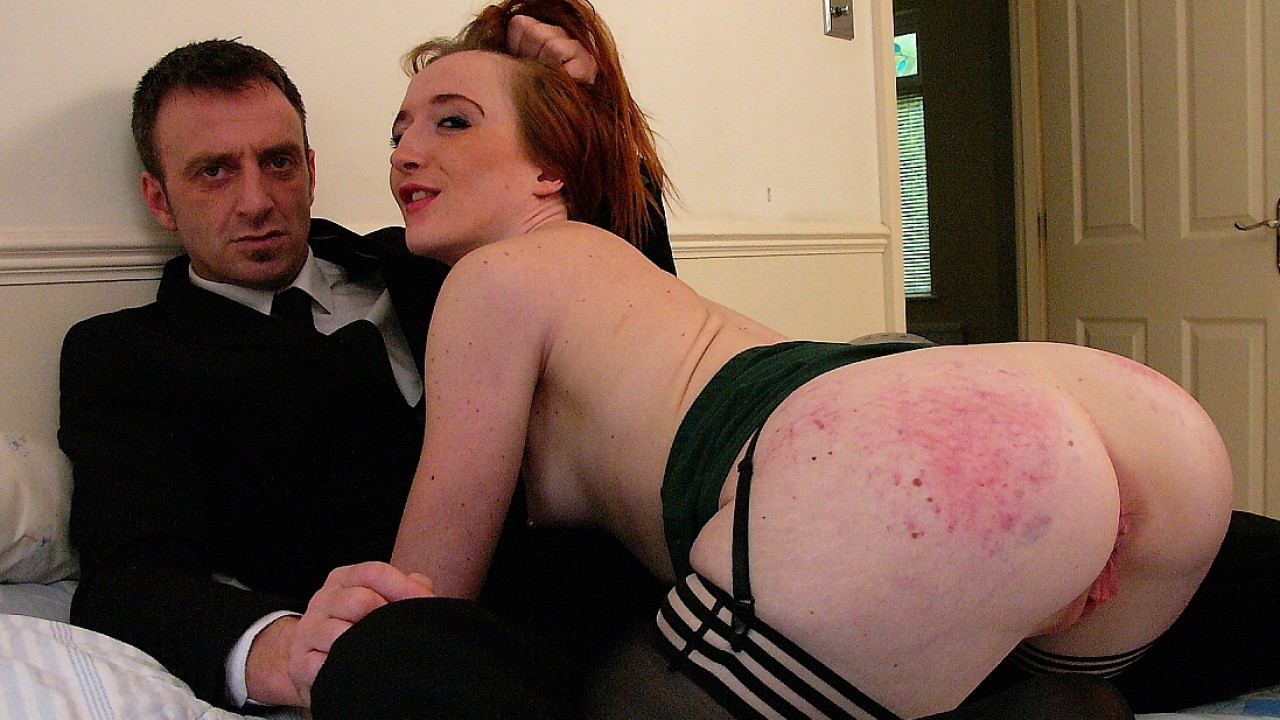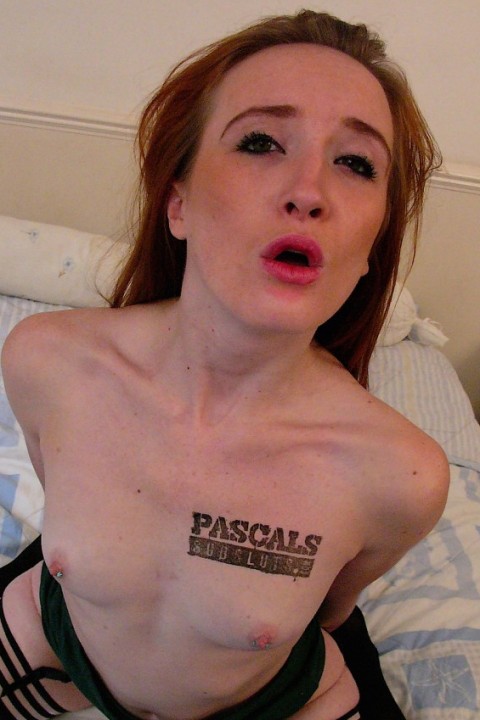 Sabrina Jay
Age: 24
Height: 5'7"
Hair: Brown
Nationality: English
Zodiac Sign: Libra
JOIN NOW AND MEET SABRINA JAY
Sabrina Jay
We've had some girls on PSS who gab on but Sabrina-Jay takes the biscuit. Jesus, does this woman talk. Off-camera before we started shooting anything -- yap yap yap. On-camera for the interview -- yap yap yap. Then she had a wank for us, couldn't make herself cum so I took over and made her squirt for the first time. That shut up. For about 20 seconds.
By the time we get to the scene proper though, has to be said, the bitch is dutifully silent until invited to speak. Then all the yapping falls to Andy because he starts to read out the letter she sent me telling me how she wanted to fuck me and be a Subslut on camera blah blah and that goes on forever, though he does punctuate things a bit by starting to spank her halfway through for no good reason at all. Because she's handcuffed to the bannister rail. And he can.
Most of which may lead you to believe that you'd better have the proverbial remote control to hand to jump to the juicy bits but that would be to miss out on the unique charm of the effervescent Ms Jay. She talks total shit but you can't help loving her.
Plus she's got balls of steel. She might talk about doing this and that BDSM-wise in her interview but she's just gassing. Basically you can tell she's actually had very little proper experience and she just wants to jump in feet first and enjoy a really good, really rough sub-dom sesh with me.
I am, of course, happy to oblige. She says she wants her bum to be marked. It gets thrashed. She totally submits to my face-fucking and deepthroat. Within 30 seconds of sliding my dick up her she's cumming and thereafter she doesn't stop. By the end I've made her squirt a few more times for good measure and she's in total shock. She admits to never having cum so much in her life.
The scene's nearly an hour long because it was so much fun.
STRIP PICS (42 total photos)
FUCK PICS (71 total photos)
Meet the Subsluts here first