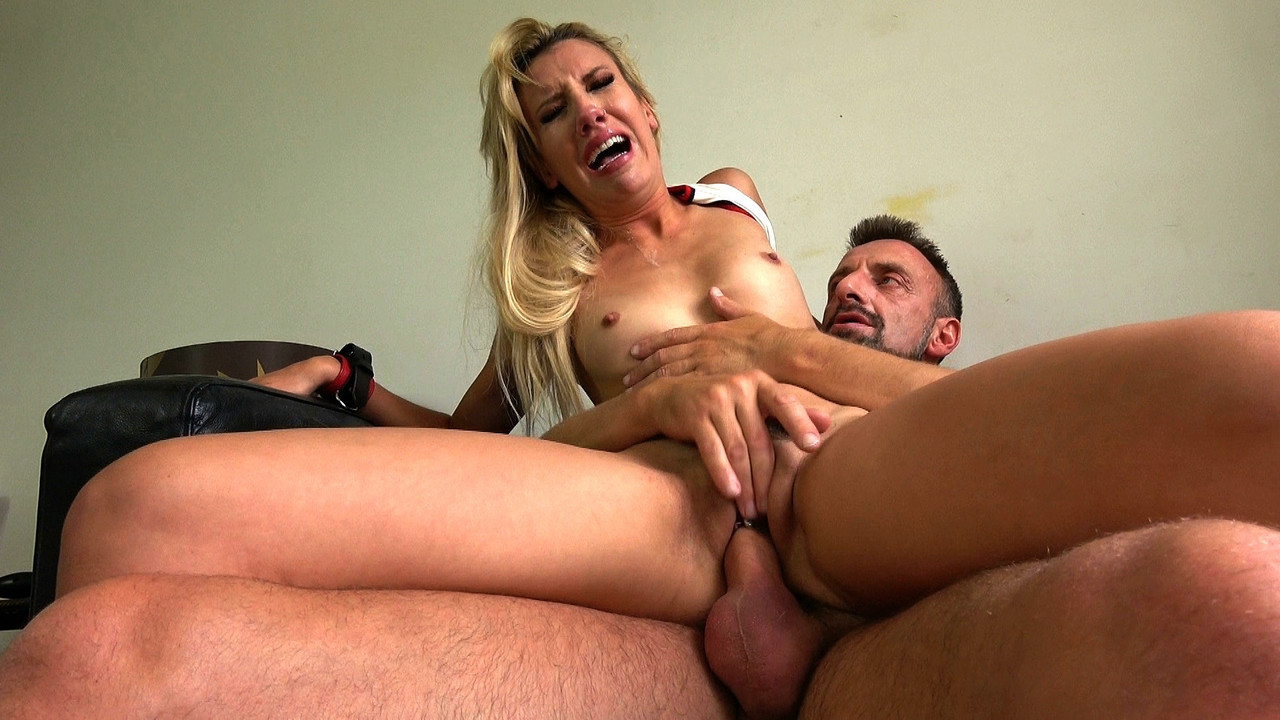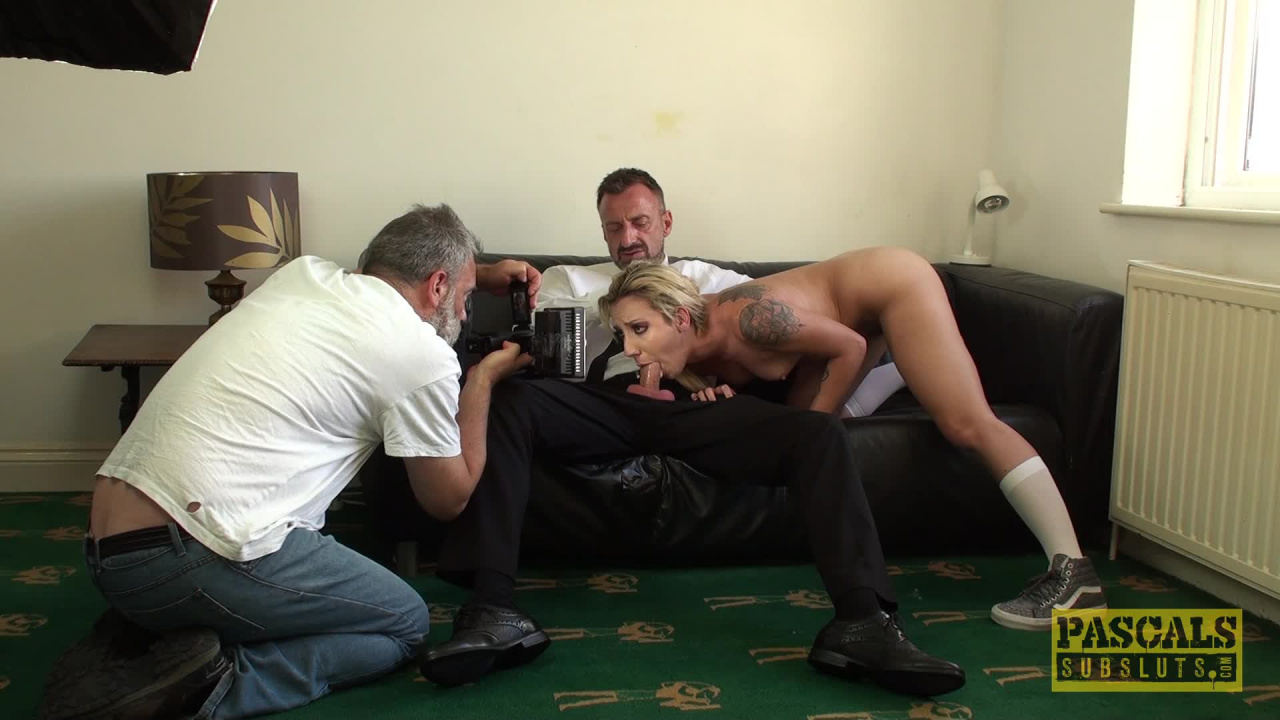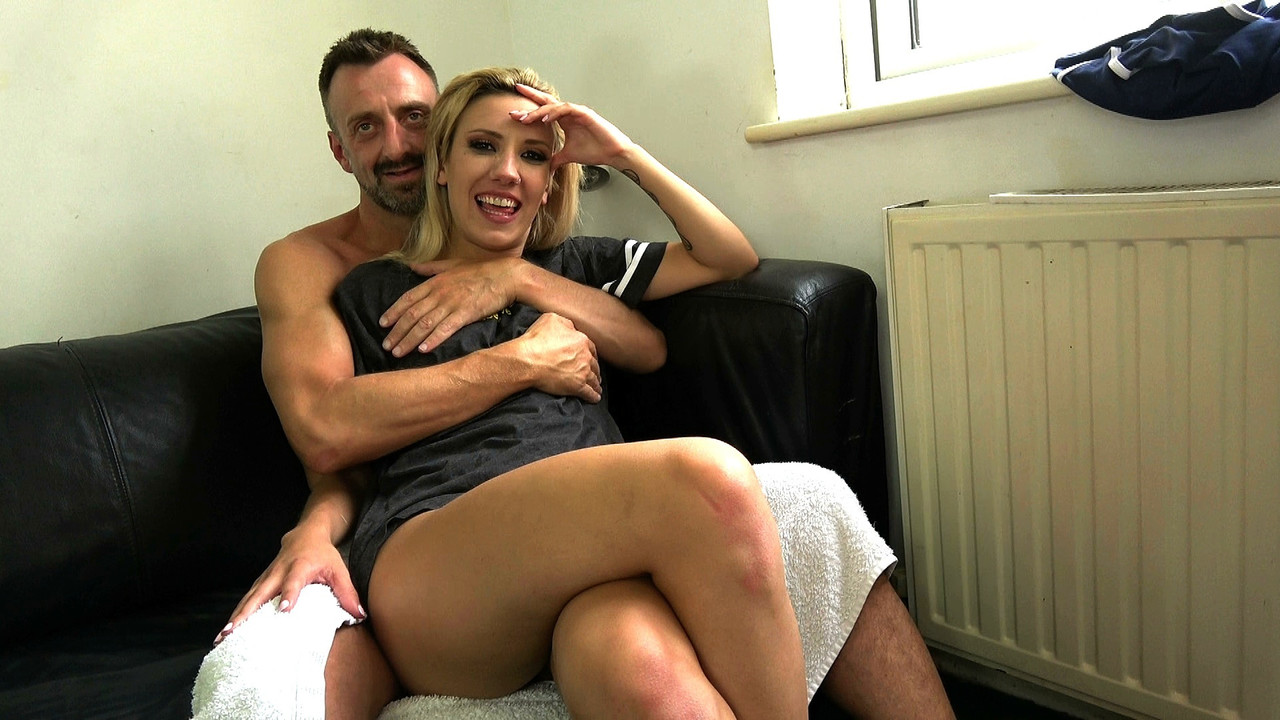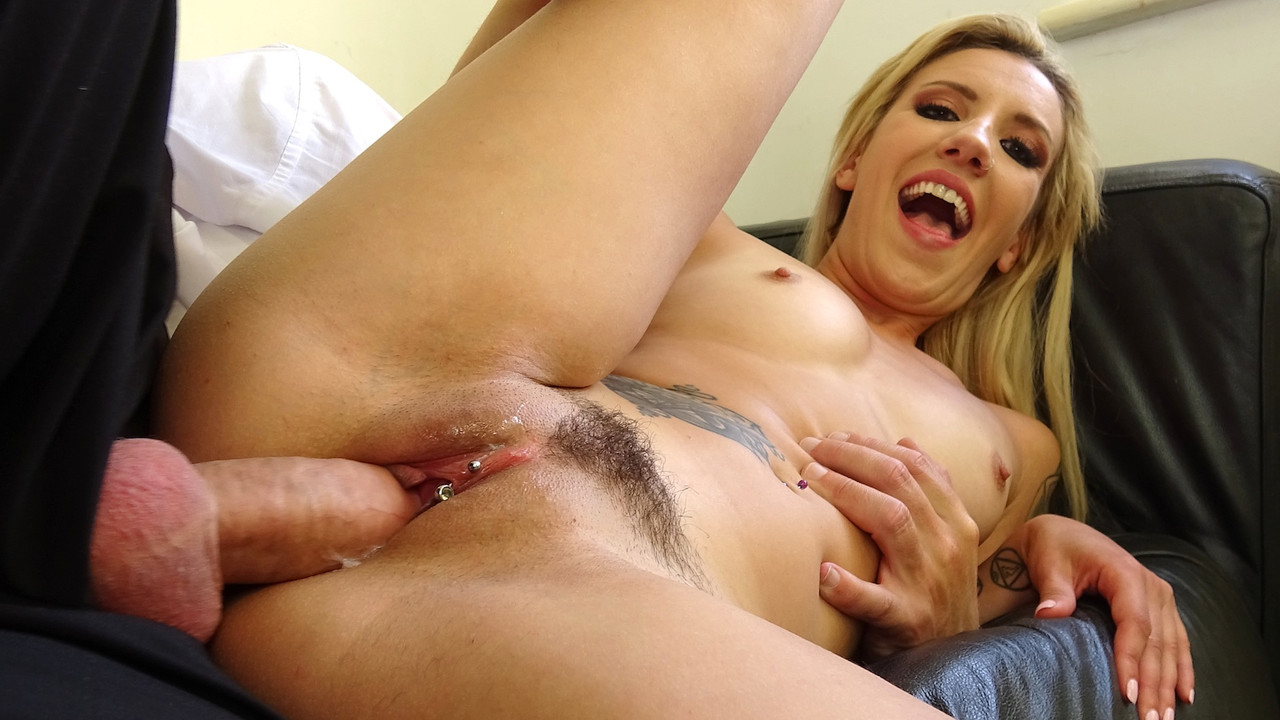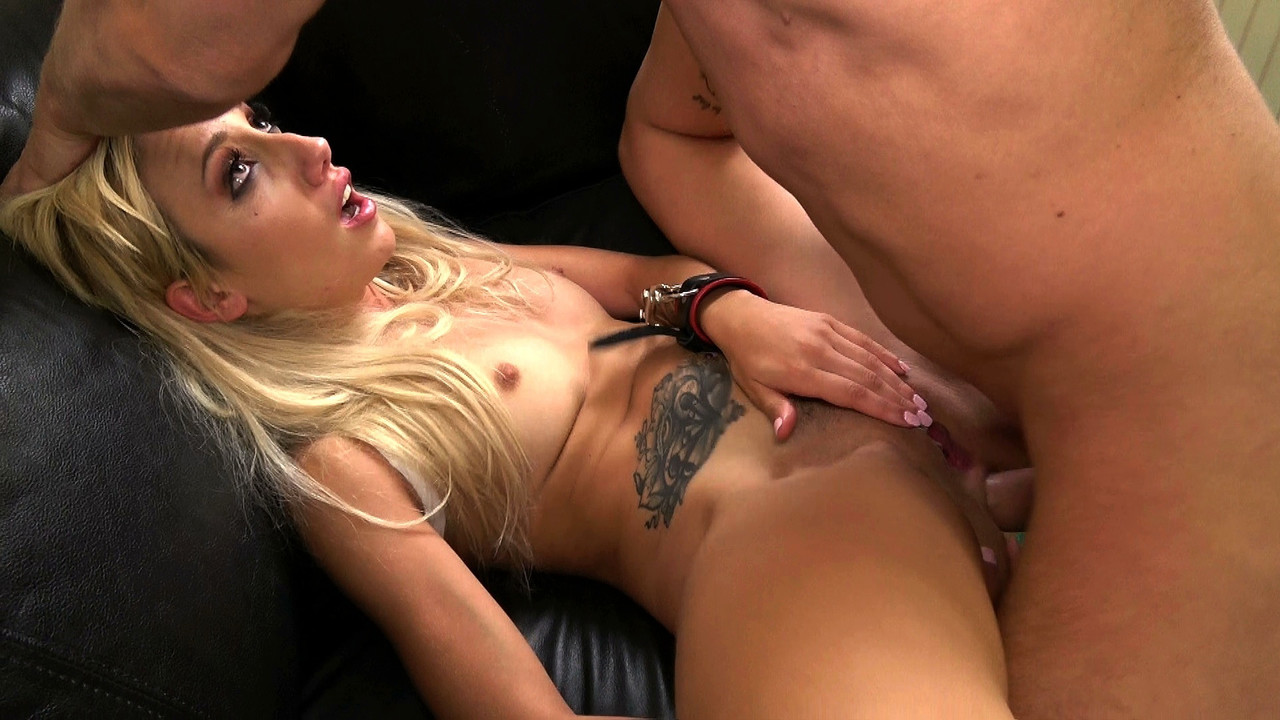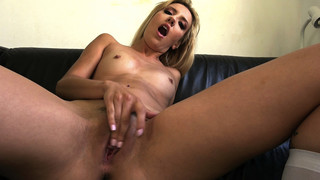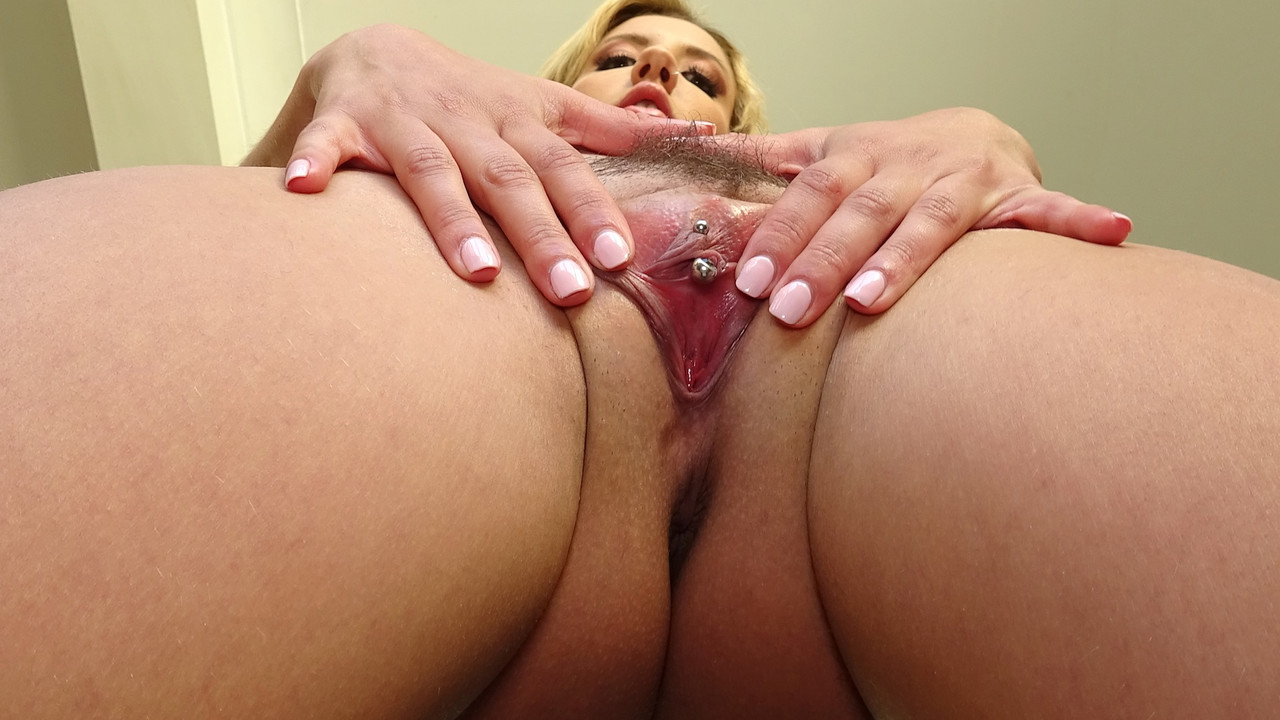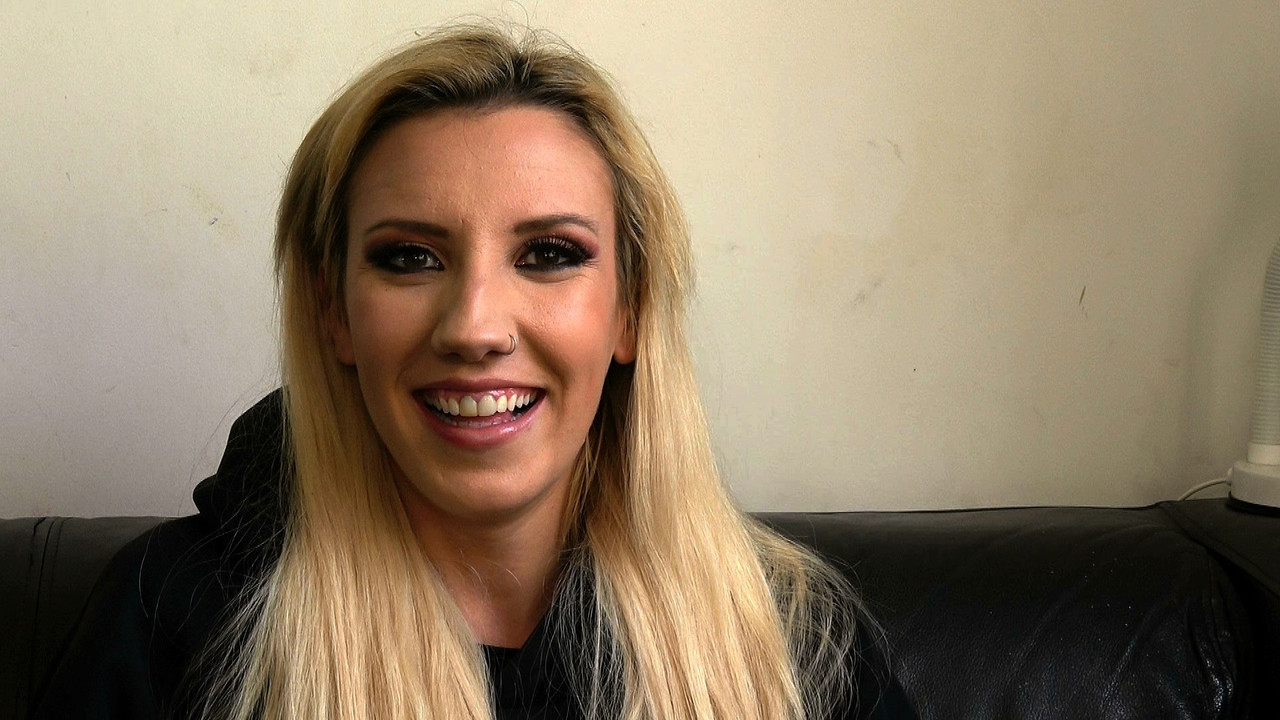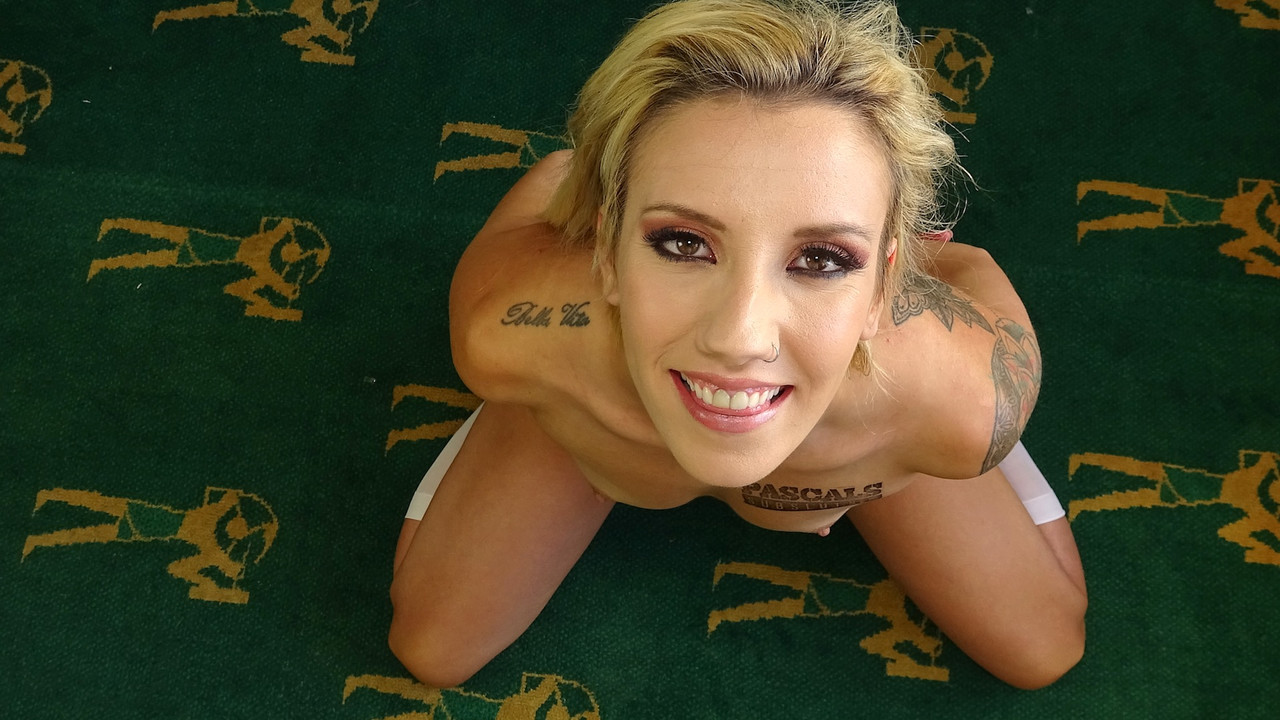 Sophia Grace
Age: 23
Height: 5ft. 5in.
Hair: Blonde
Nationality: American
Zodiac Sign: Aries
JOIN NOW AND MEET SOPHIA GRACE
Sophia Grace
It can be a bit tricky working with girls who've been shooting porn a while and have pretty much done – or had done to them – everything under the sun in front of a camera. How can we, humble little smut peddlers out of Southend-on-Sea, come up with something fresh and exciting to entertain these ladies? Well sometimes we don't. But happily in the case of Sophia Grace, who's been on the receiving end of pretty much everything bondage can throw at her, she said a couple of things at the start of the day that Pascal thought he could riff on during the scene and he duly did and merrily they had the right effect. Which is, and always is and ever shall be here at PSS, that it got the bitch off big-time.
"I love your accent," she proclaimed. Duly noted, so our trusted Belgian bonker kicked the scene off by getting her to remember some key French phrases -- 'come here', 'open your mouth' and 'on your knees'. She had a thing about having her feet attended to while she was getting fucked – music to foot-fetishist Pascal's ears. And she liked to be teased to fuck by having her orgasms controlled.
And it all worked lovely, especially the orgasm denial bits when Sophia ends up in tears. Who needs a big expensive dungeon when all you've got to do is open your ears, ask what a young lady likes and then politely freak her out with it?
Here's what we shot with the fragrant Sophia:
- Anal & vaginal fucking- Orgasms- Physical & verbal domination- Deepthroat & face-fucking- Face-slapping- Choking- Spanking- Masturbation- Toy- Cumshot (CIM, swallow)
Alas there are no anal fucking photos because, er, we completely forgot to do them. Our apologies.
Andy
STRIP PICS (84 total photos)
FUCK PICS (60 total photos)
Meet the Subsluts here first