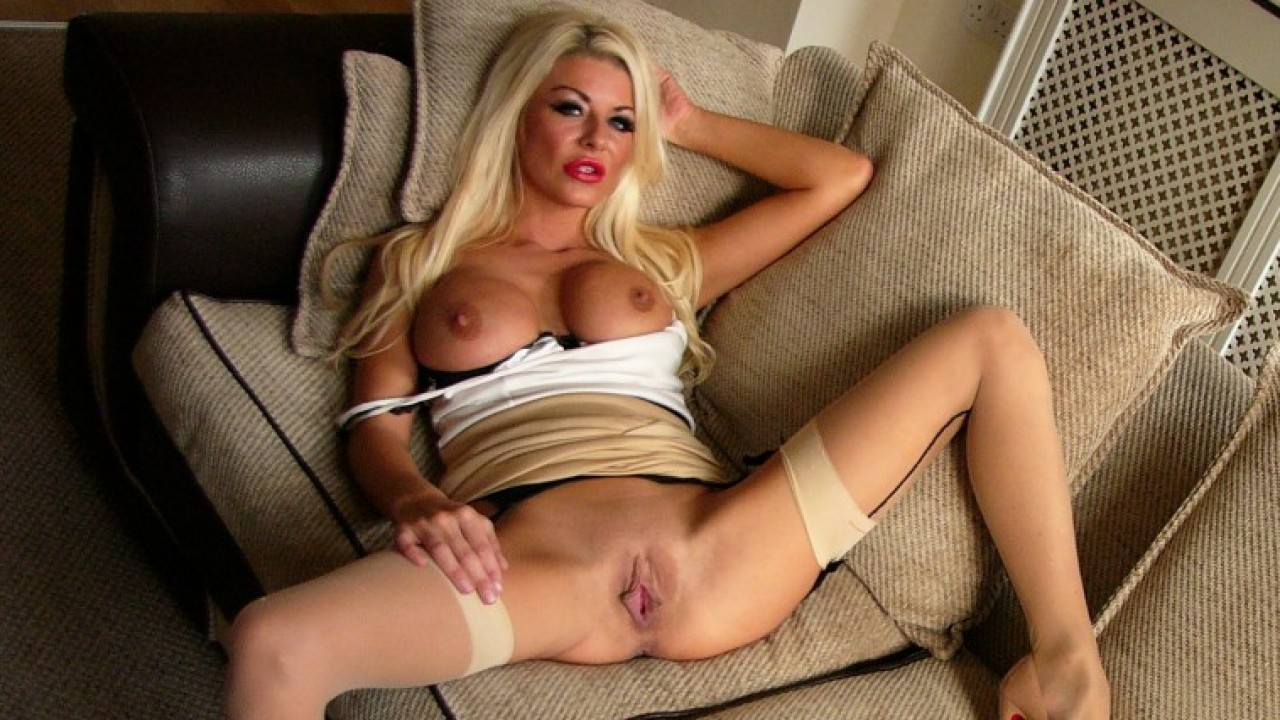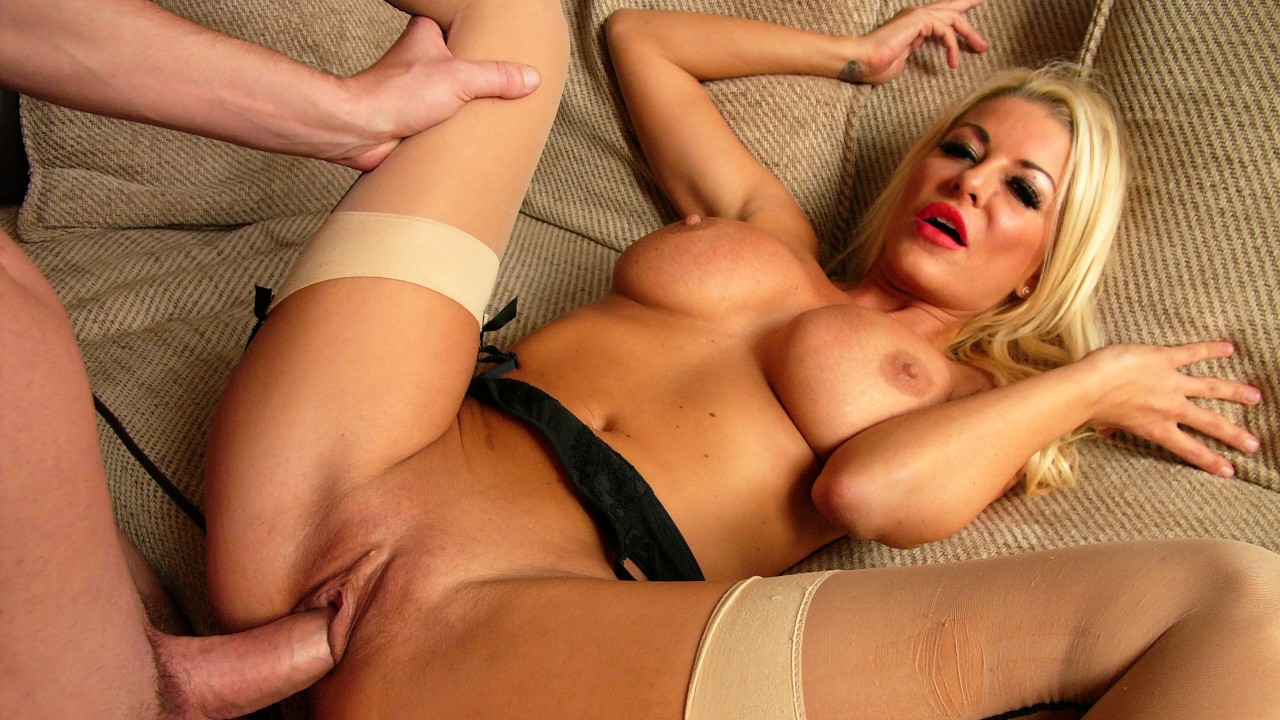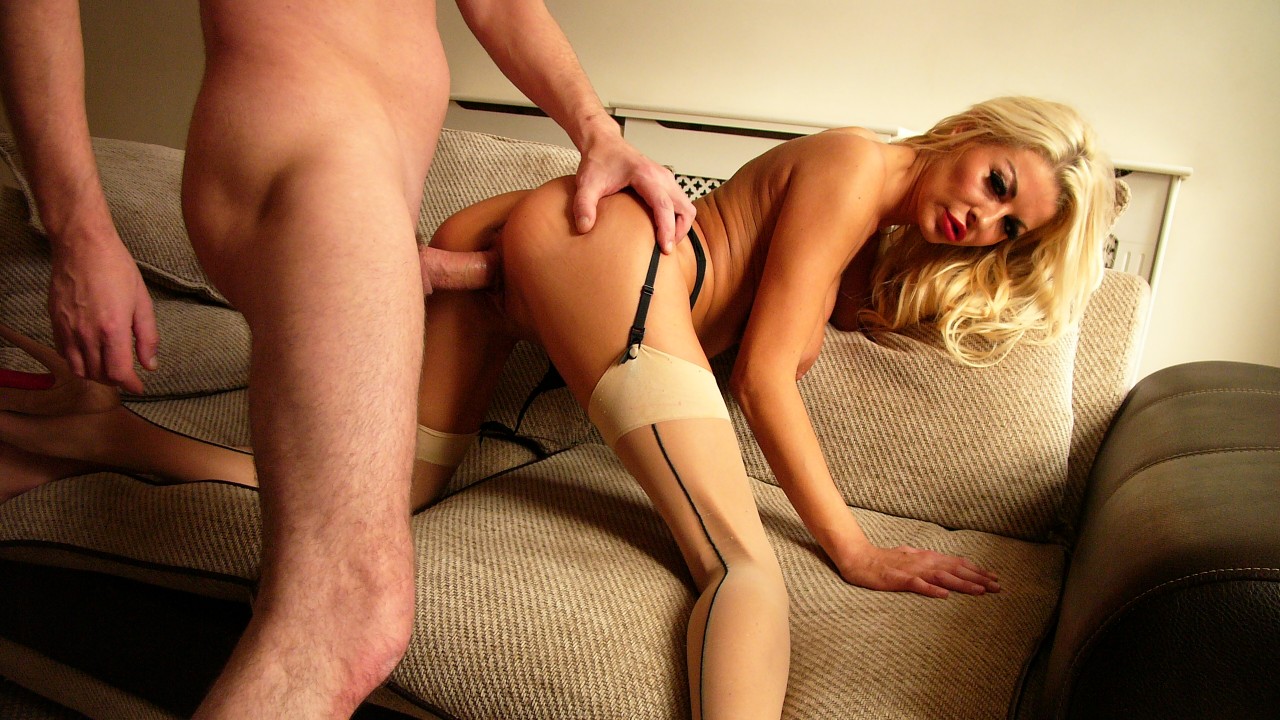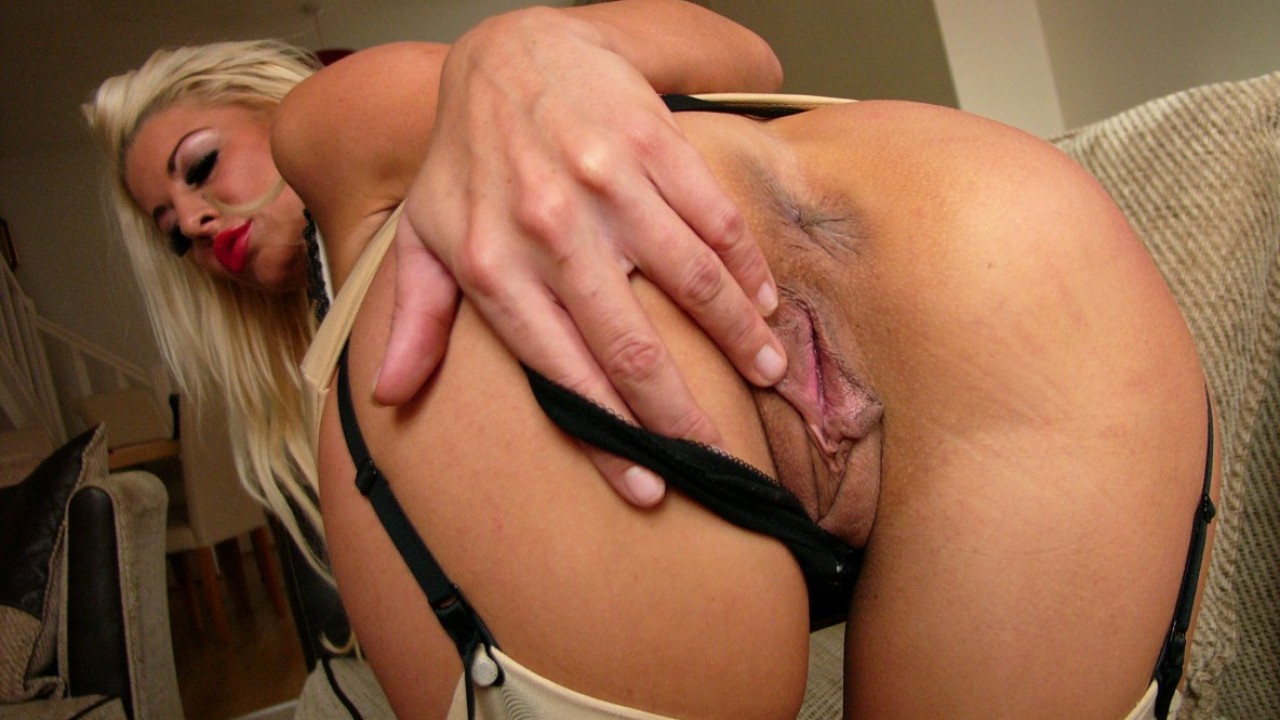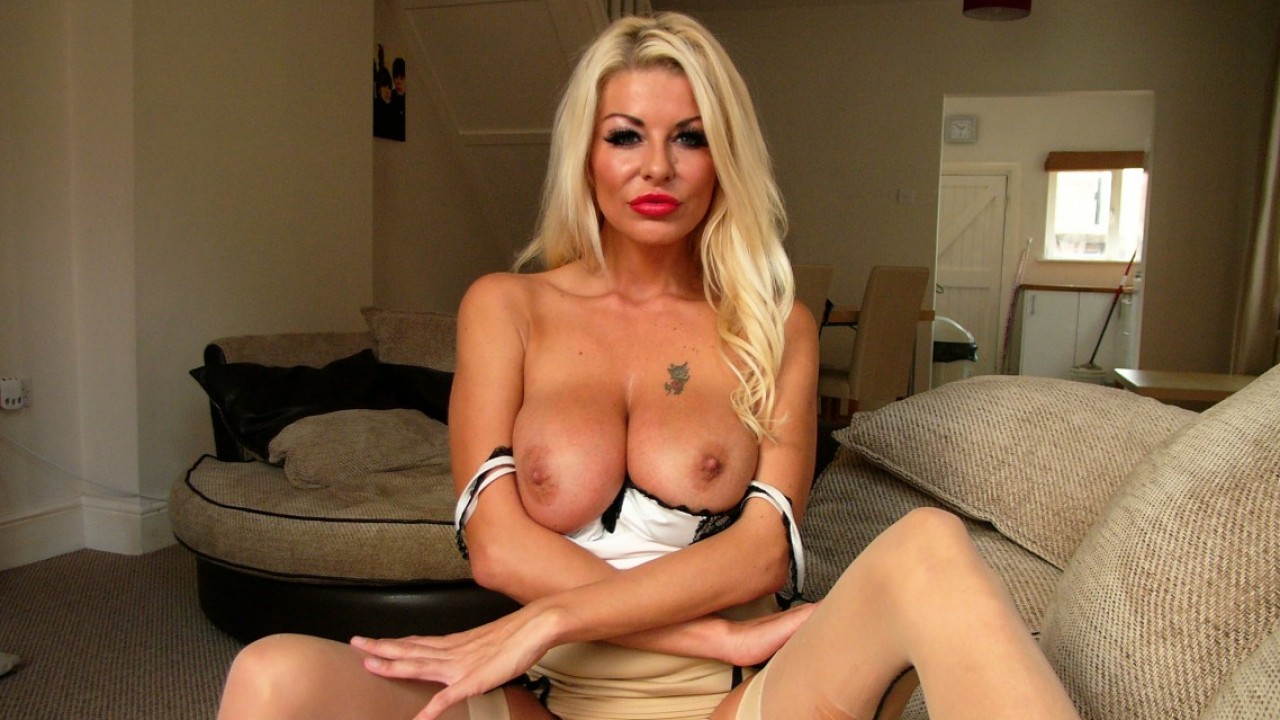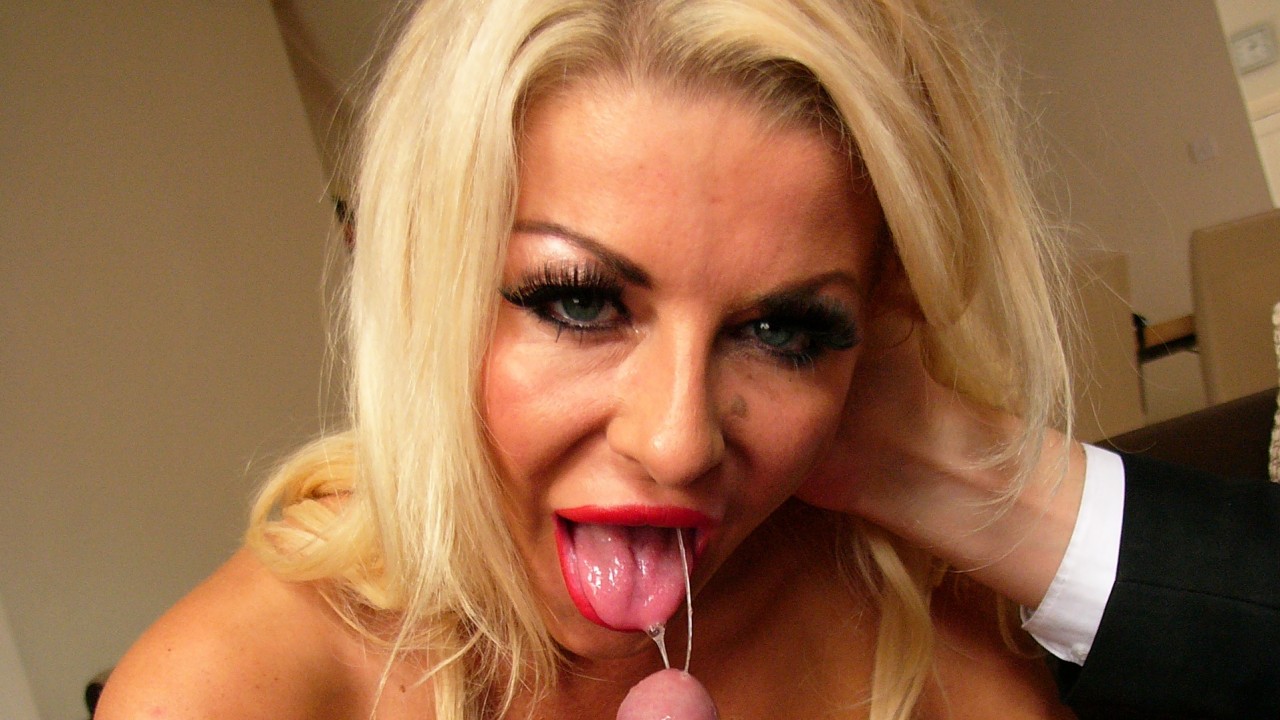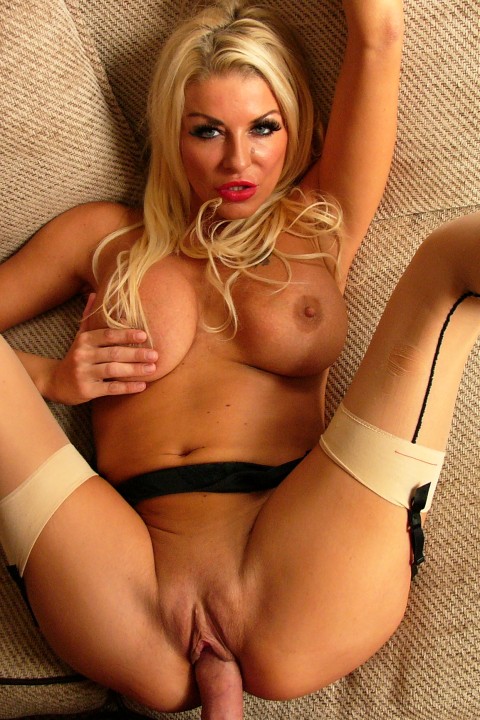 Tia Layne
Age: 33
Height: 5'4"
Hair: Blonde
Nationality: English
Zodiac Sign: Pisces
JOIN NOW AND MEET TIA LAYNE
Tia Layne
Now we don't like to discriminate here on PSS and I've fucked a cornucopia of drop-dead bitches since we started shooting but -- just look at this woman. Clothes on, clothes off, doesn't matter. Quite simply, Tia Layne is the ultimate walking vagina. There isn't a man alive who wouldn't stiffy-up in salute if she came on to him. She also happens to be a bona fide slut, as we find out when Andy interviews her. She needs cock so badly, and so regularly, that she actually wonders if she's a sex addict.
Set-up -- Tia used to do porn (which was is where I know her from), then got married to a rich wanker and retired. They own properties in Liverpool, we needed a place to shoot so I rang her up and we're using one of theirs. But the shoot's not till tomorrow and here we are with free time on our hands and this bodilicious cougar letting us in, having a laugh, getting a little frisky with me despite showing us her wedding ring and saying she's off-limits. Nah, not having any of it, luv.
And she melts like butter. The skirt gets hiked, knickers pulled aside and she just grins at the camera the whole time. Bitch LOVES being filmed and bossed around. I fuck her every which way but her big thing's cowgirl and she cums twice riding and grinding me. Meanwhile hubby keeps on ringing her phone because she's late for a business meeting with him. She just ignores him. We round things off with me spunking my load deep into her cunt as she stares straight up into the lens promising to take her soggy hot hole over to her husband without cleaning it up. Porn gold.
STRIP PICS (33 total photos)
FUCK PICS (37 total photos)
Meet the Subsluts here first