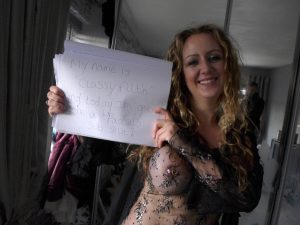 Classy Filth was the last girl we shot on our trip to the Peak District. She was one of the gals who came to our rescue (along with Laura Lou) after we'd had a couple of blowouts.
It was easier for us to shoot her on our way home, at her place in Nottingham, so we waved our bye-byes to Whaley Bridge and scootled down the M1 to, well, completely pillage and plunder the 30-something-cock-whore-with-kids basically.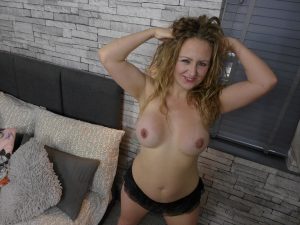 CF decided to get into escorting a couple of years ago because she wasn't getting shagged enough. (And she needs to get shagged an awful lot, especially deep in her arsehole.) Now she wanted to be a PascalsSubSlut because she wasn't getting shagged rough enough. There's no pleasing them. Pascal managed it though.
(Don't be put off by the squinty eye. She hasn't had a stroke or anything. Poor girl suffered a bit of a spunk splat in it at the end of the scene, which we shot an hour before these pics. She'll be ripe and ready and totally non-squinty for you next Sunday, when we'll be putting her trailer up.)